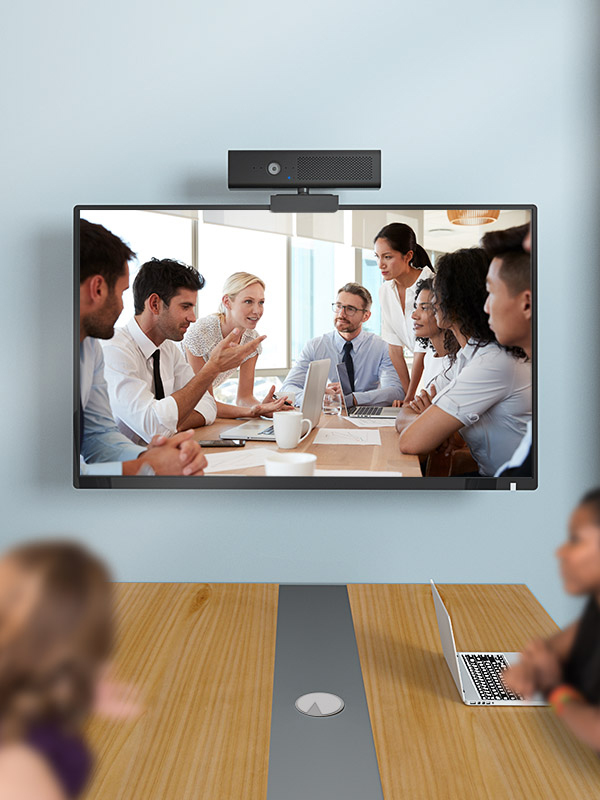 Professioanl Full HD
Video Conference Camera
A high-quality CMOS sensor delivers rich full HD video and color accuracy, you can reduce garbled and blocked in video conferences when you use the conference camera for laptop.
And also ensure that your body language and facial cues aren't lost or misunderstood.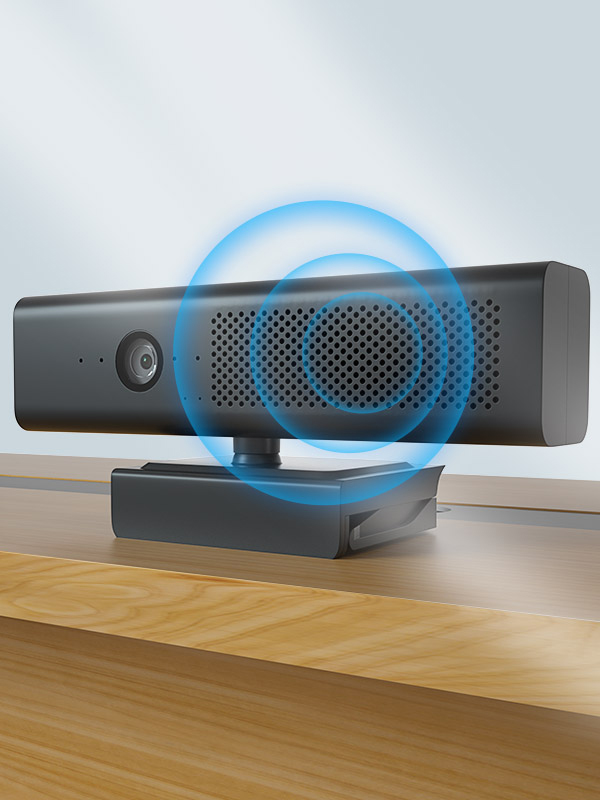 High Fidelity Sound
Quality Speaker
Powerful digital audio amplifier offer high fidelity sound quality, clearer, and louder voice fills every corner of the conferencing room, and ensure every member can hear your speech.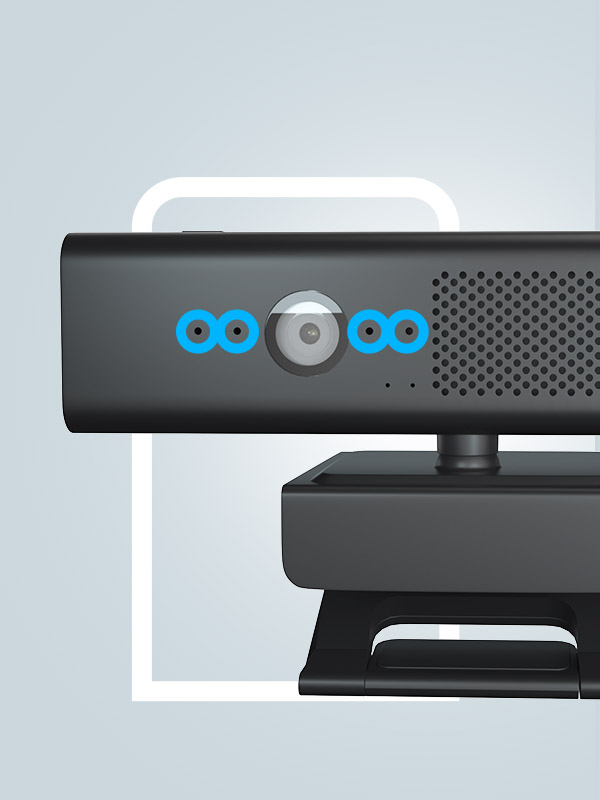 Built-in 4 Mics, High Sensitivity
Omnidirectional Pickup
Up to 8 meters Far-field voice pick up and automatically eliminate background noise technology, reduce the plosive, wind interference, and saliva spraying performed perfectly in reproduces, everyone's sound on the video conference.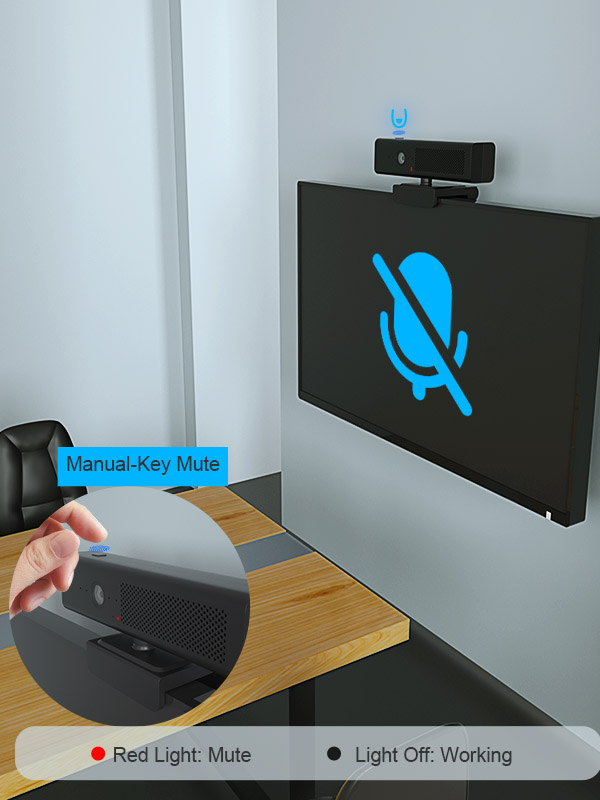 Dual Effect Of Privacy Protection
Voice & Video
When you want to have an internal discussion during the meeting, just press a mute key to prevent the microphone from picking up sounds, which perfectly avoids disclosing the company's confidential information.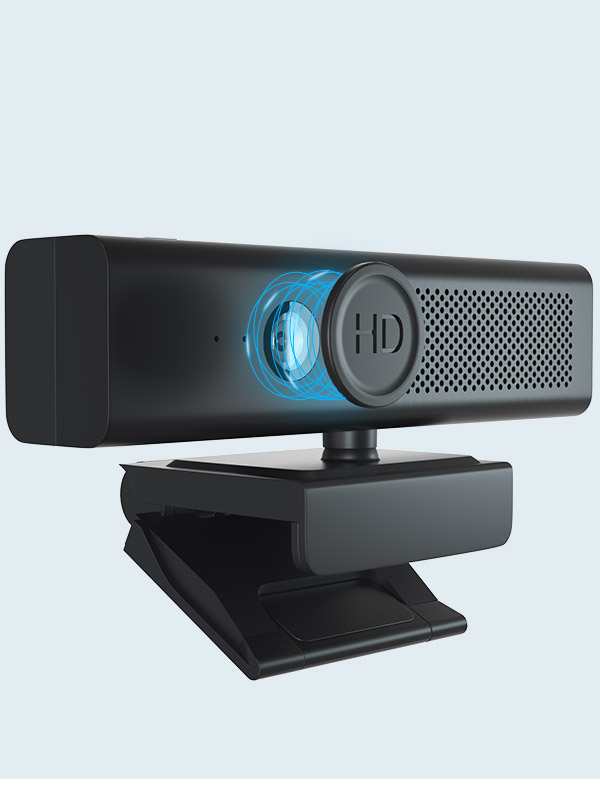 Intelligent Magnetic Webcam Cover
During the video conference, you can cover the camera lens while someone enters the conference room, and even prevent debris from scratching the lens and hackers from peeping.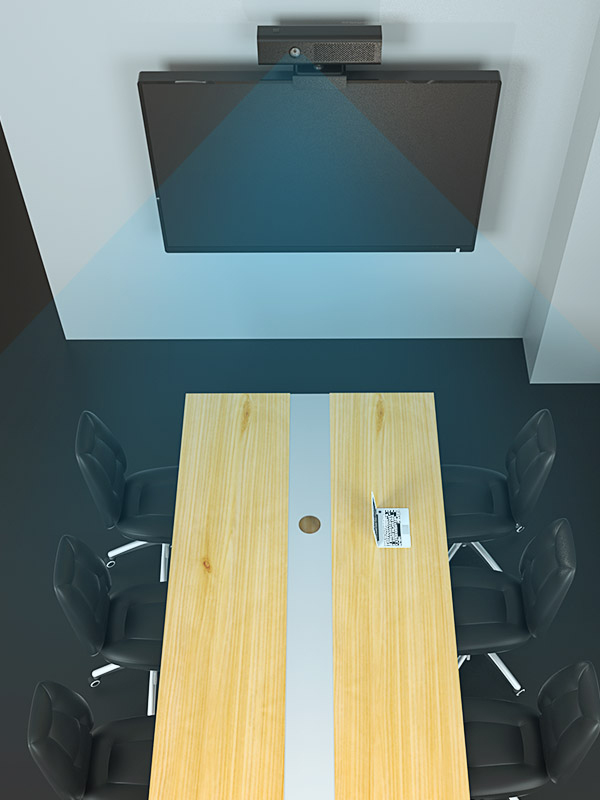 Super Wide Angle Design
The full HD lens has a wide field of vision, more people can appear in the video, so it can easily meet the requirements of different types of conferences.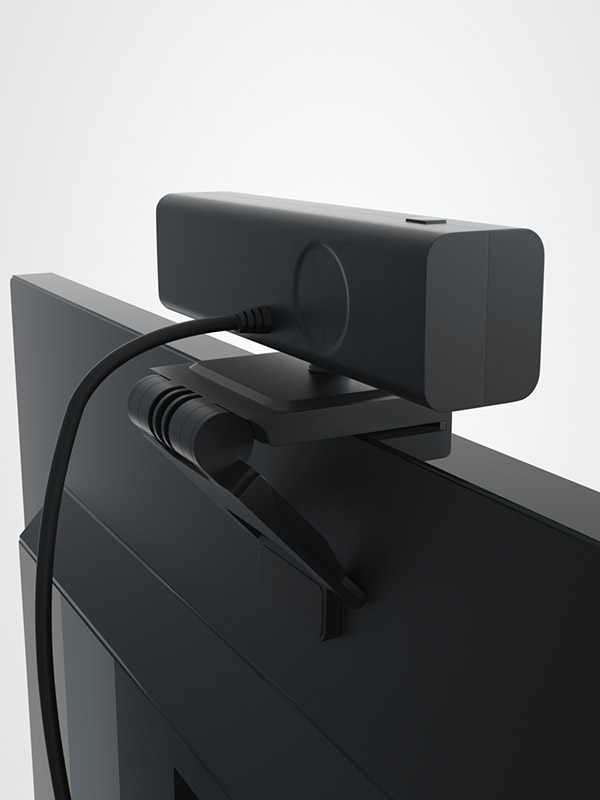 Anti-vibration clip
Multifunctional base
The wide base is made of the silica gel material, so it has a larger stress area. H720 conference camera is also suitable for large LEDs to provide high-definition and stable video.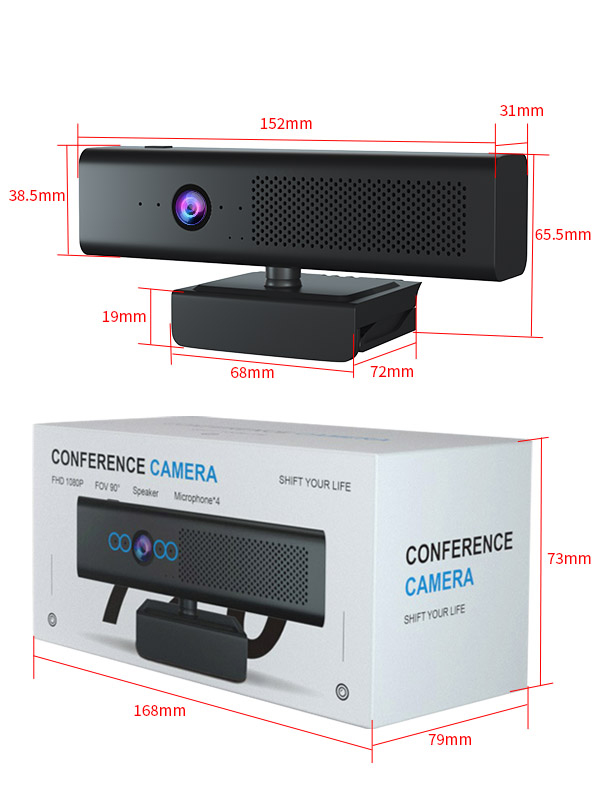 H720 Product Appearance Specifications