Product detail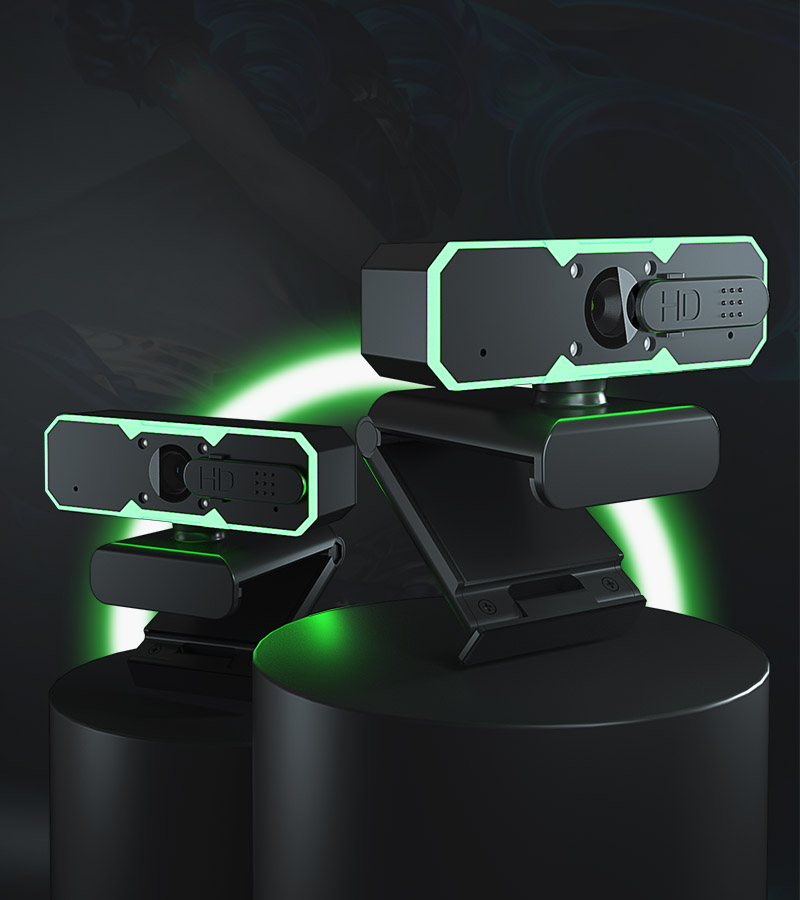 1080P 60FPS HD Webcam
Full HD streaming captures all the details, bright, natural colors, and fluid video at 1080p/ 60fps,
with no smearing or lagging when moving fast smoother and more realistic images.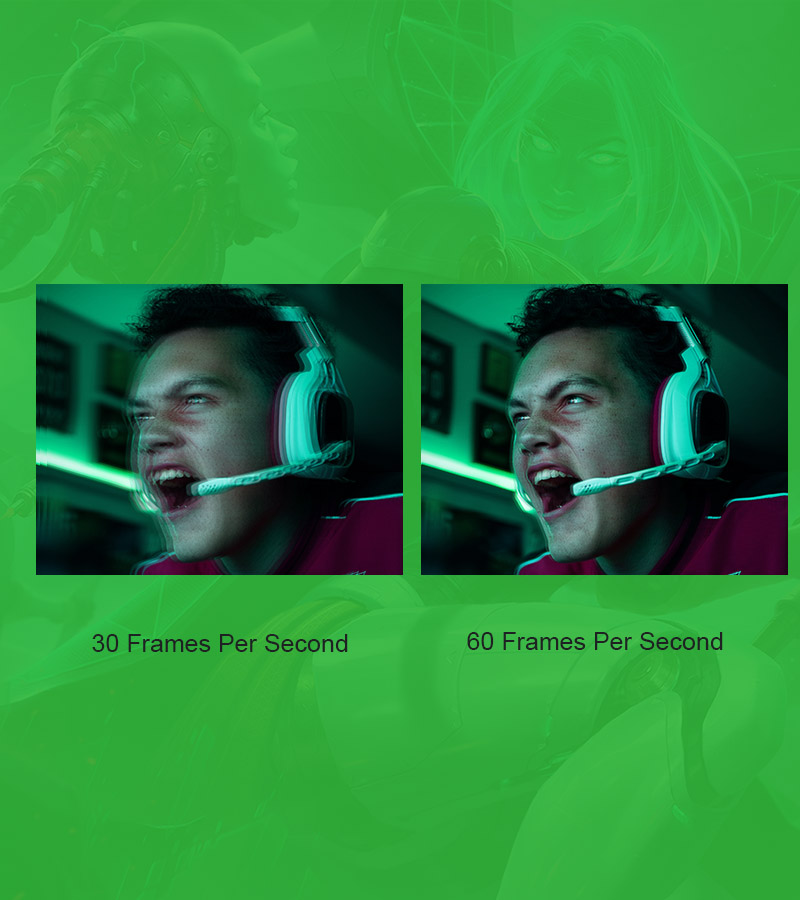 Double The Fluency
200% improvement, say goodbye to video stuttering and smear.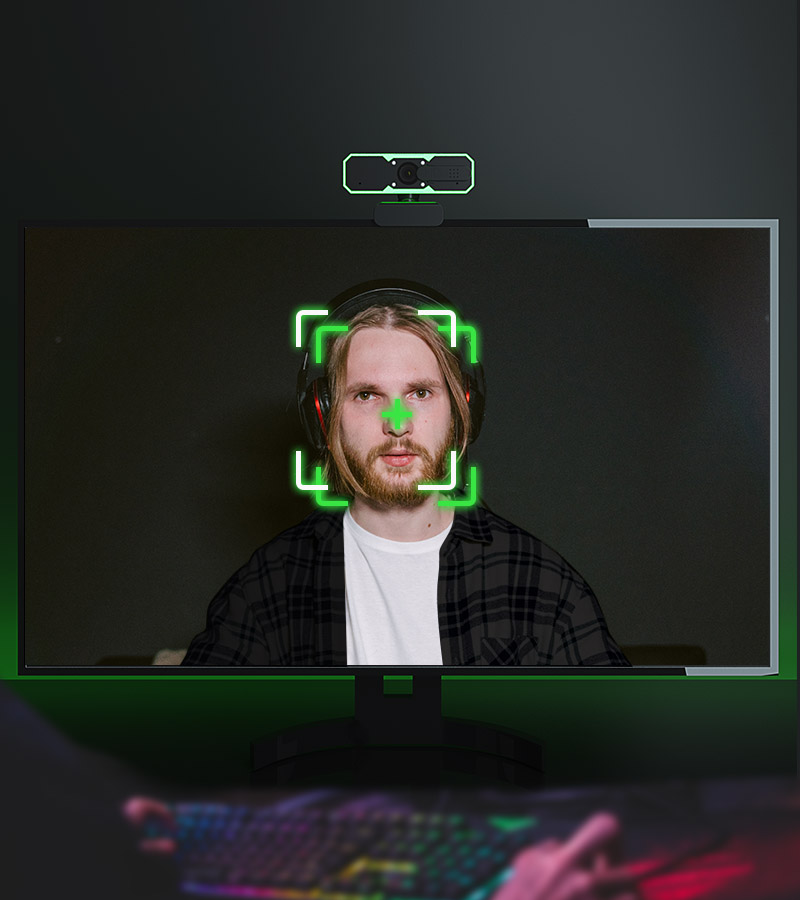 Faster and More Accurate Autofocus
Faster, accurate auto-lock on moving objects, complete focus, and consistently deliver sharp, smooth images.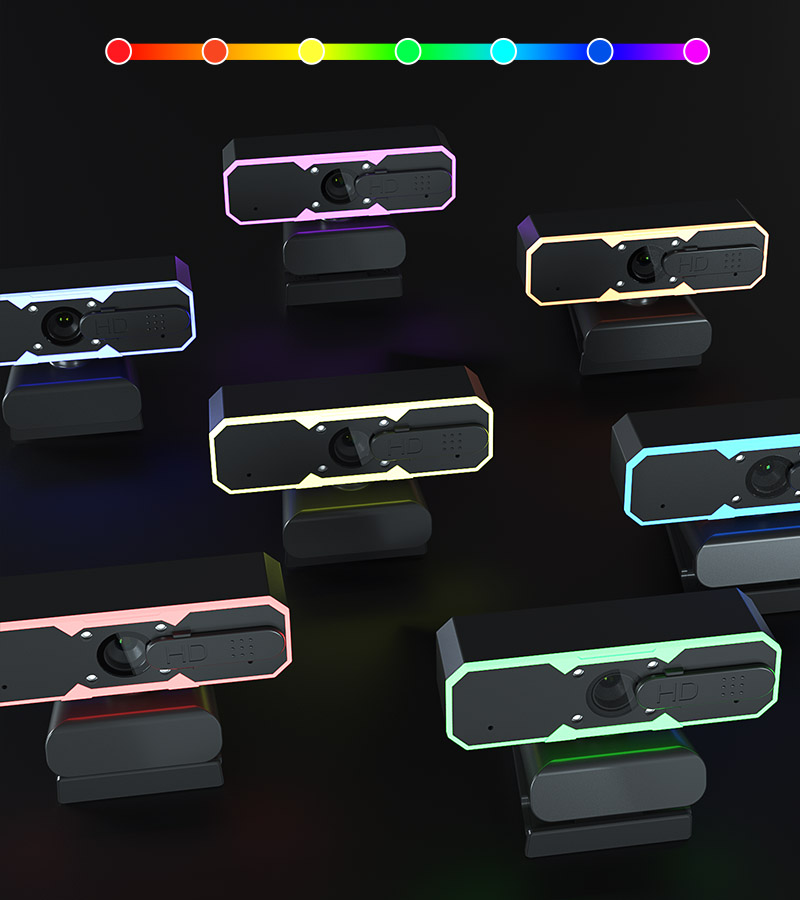 7 Colors RGB LED Light
The RGB lights change automatically in 7 colors, enhance the interaction and realism of the game, enjoy the visual feast.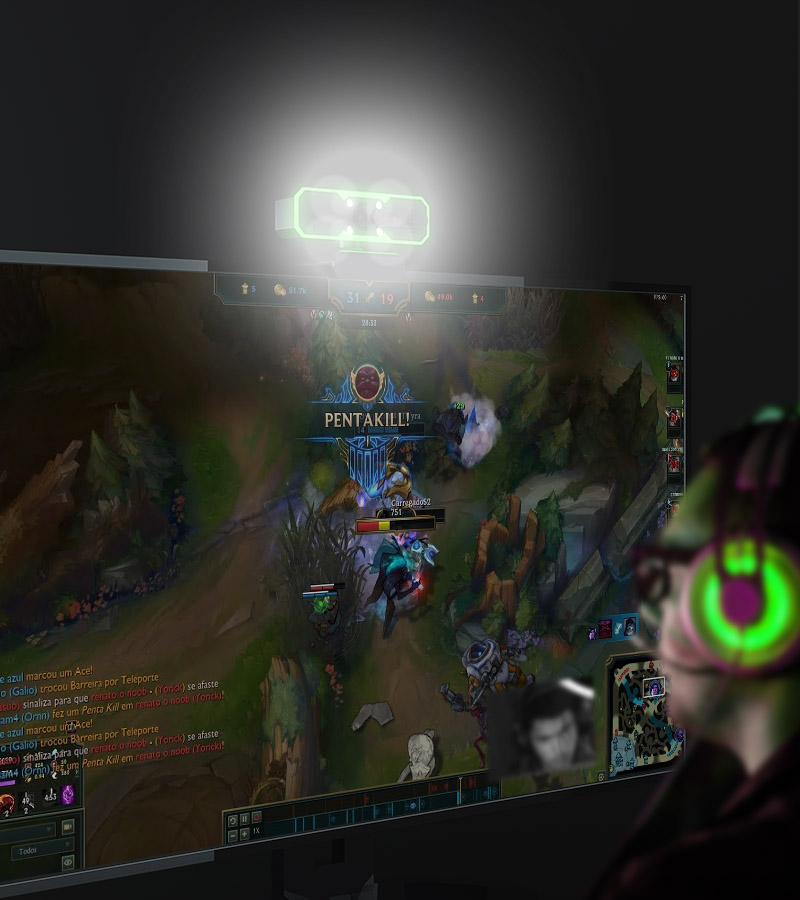 Night Vision Function
Built-in 4 fill lights, two-level light brightness, have a smooth live streaming or video calls even in the dark.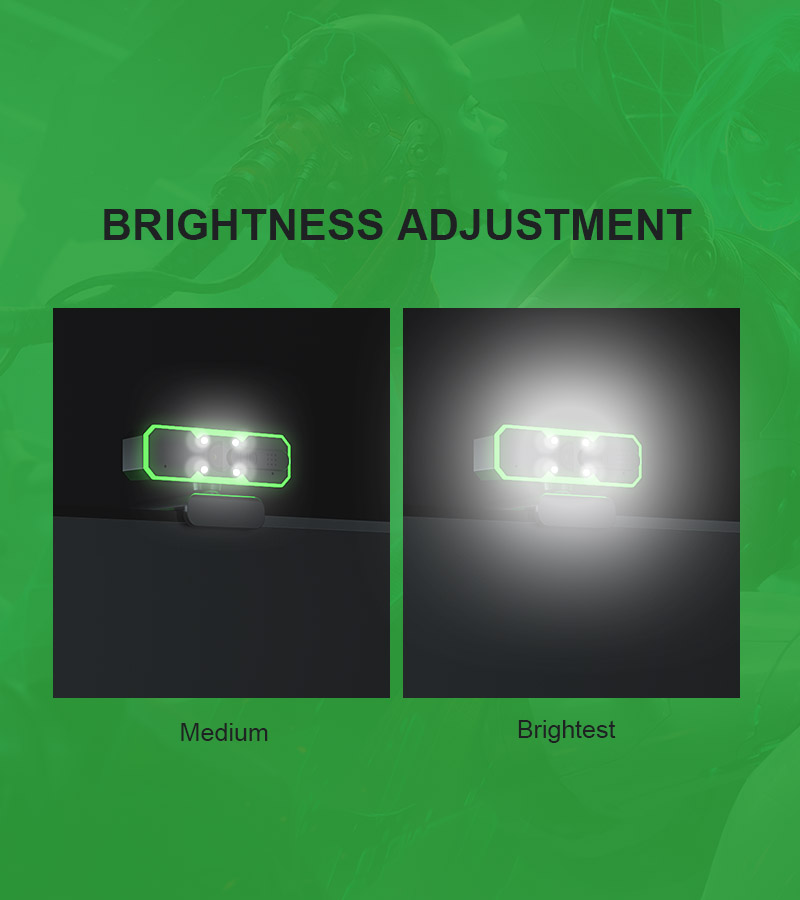 Brightness Adjustment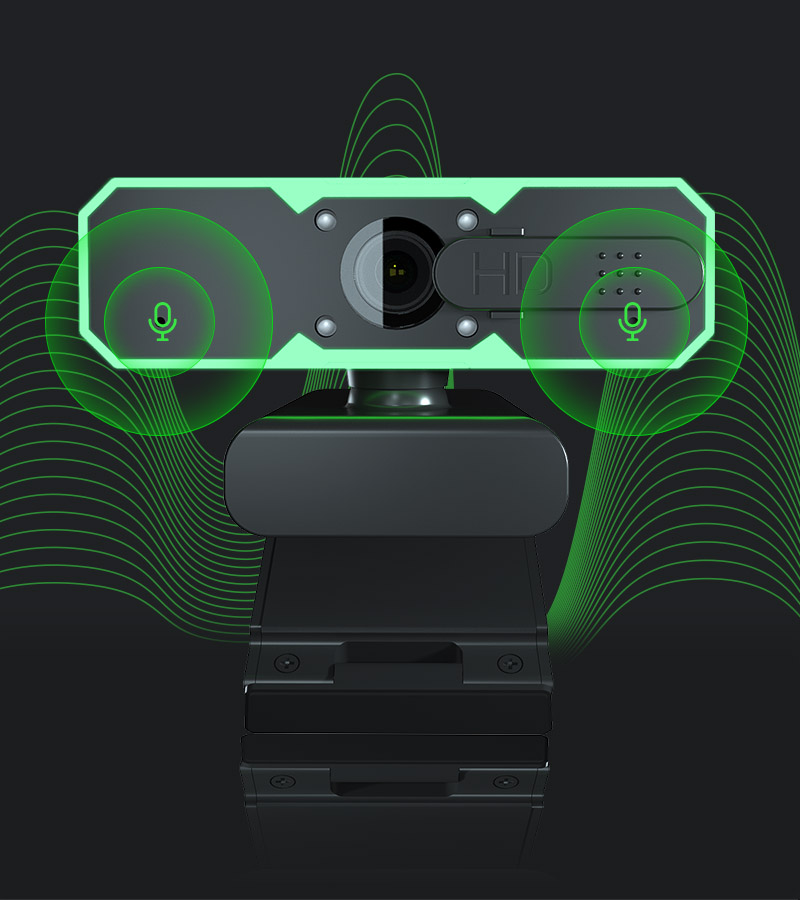 Two Omnidirectional Stereo Microphones
Sensitive sound pickup within 3-5 meters, automatic noise reduction provides high-quality sound in a noisy environment.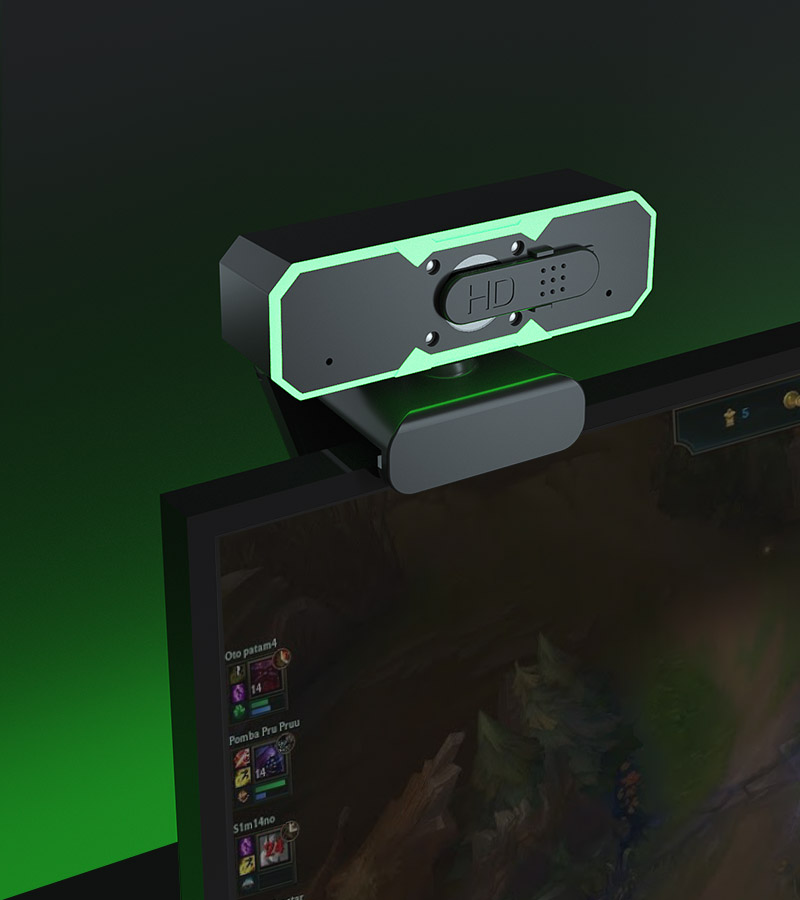 Slider Webcam Cover
A flexible slider webcam privacy cover is fixed on the body to protect the lens and your privacy.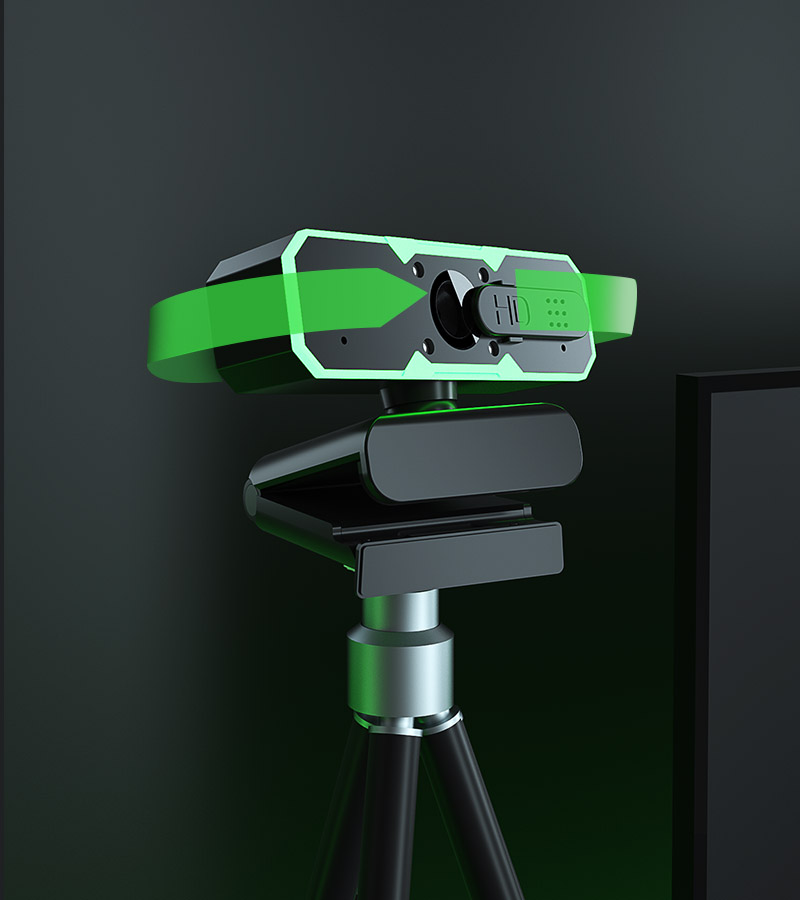 Flexible Base Adjustment & Installation
360° rotation provides various shooting angles, and a variety of installation methods to meet the use of different scenes.