Product detail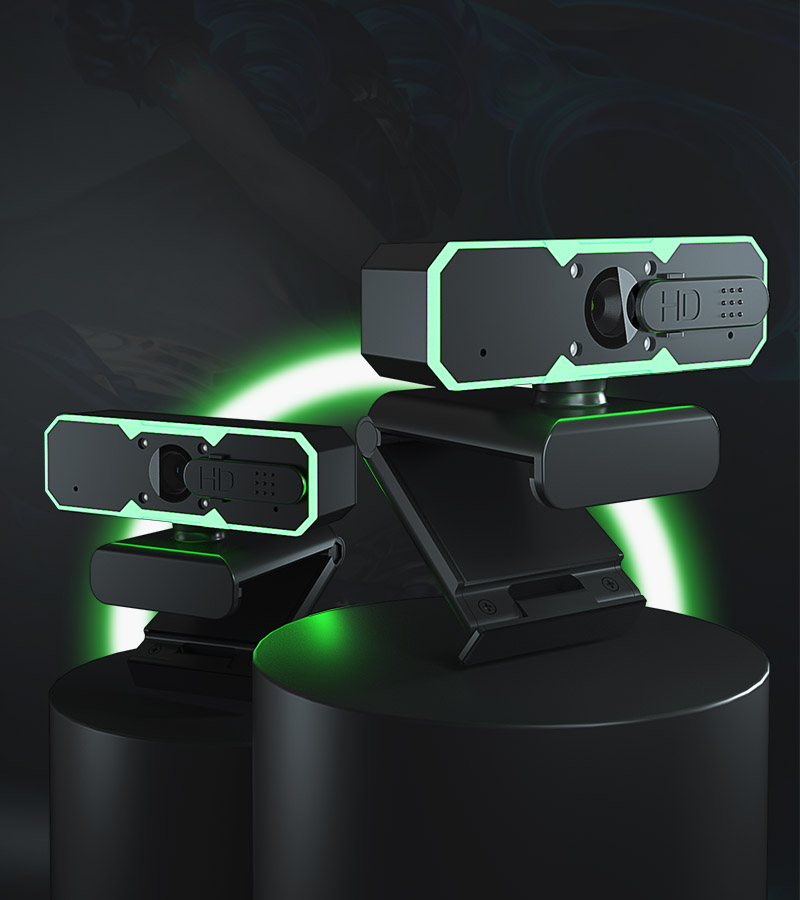 1080P 60FPS HD Webcam
Full HD streaming captures all the details, bright, natural colors. H782 webcam works at 1080p 60fps, with no smearing or lagging when moving fast smoother and more realistic images.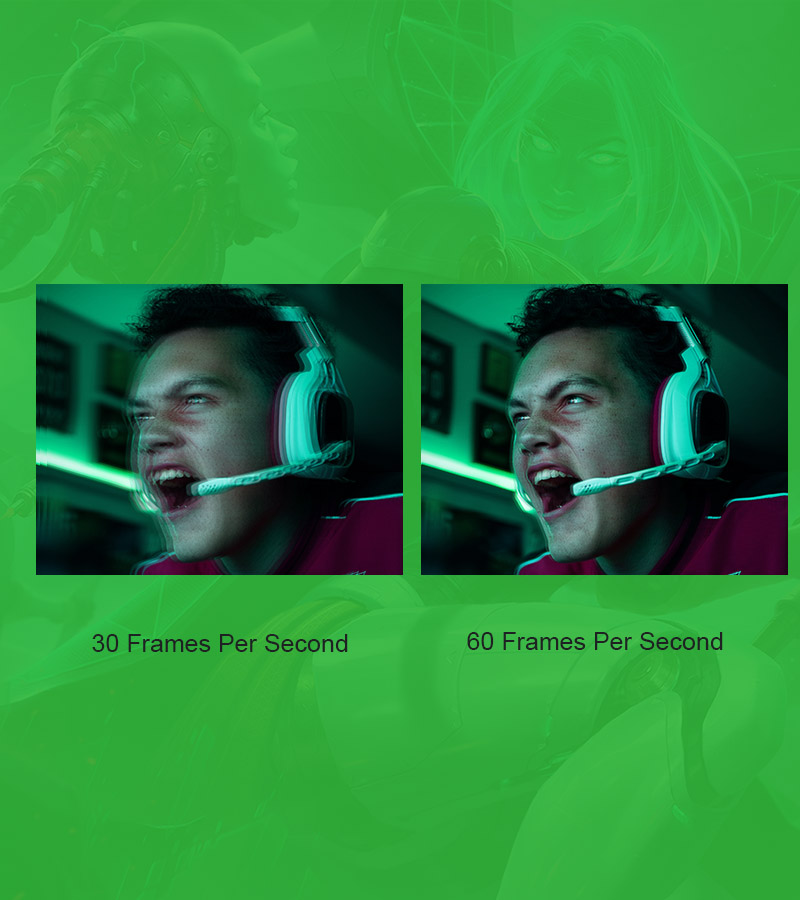 Double The Fluency
200% improvement, without video stuttering and smear.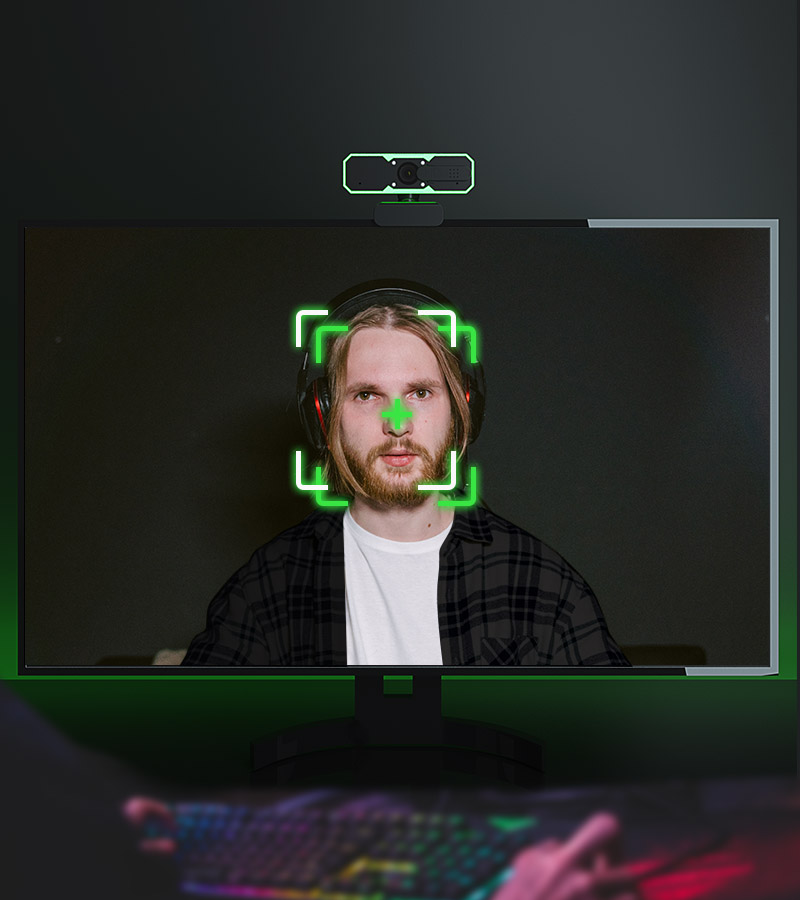 Faster and More Accurate Autofocus
Faster, accurate auto-lock on moving objects, complete focus, and consistently deliver sharp, smooth images.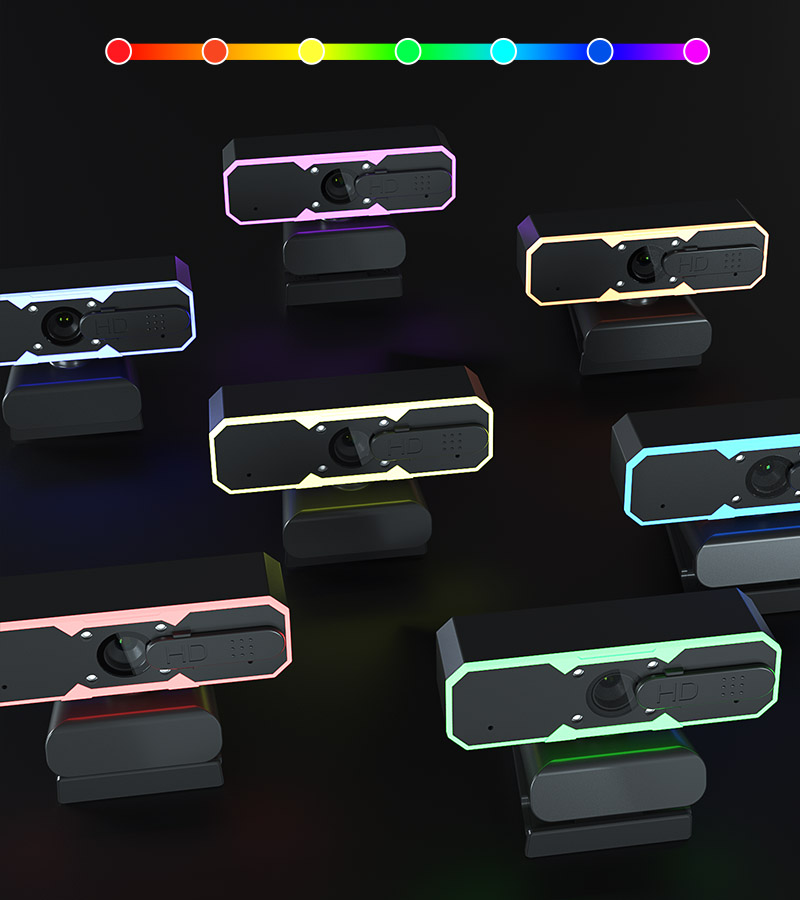 7 Colors RGB LED Light
The RGB lights of H782 webcam can change automatically in 7 colors, enhance the interaction and realism of the game, enjoy the visual feast.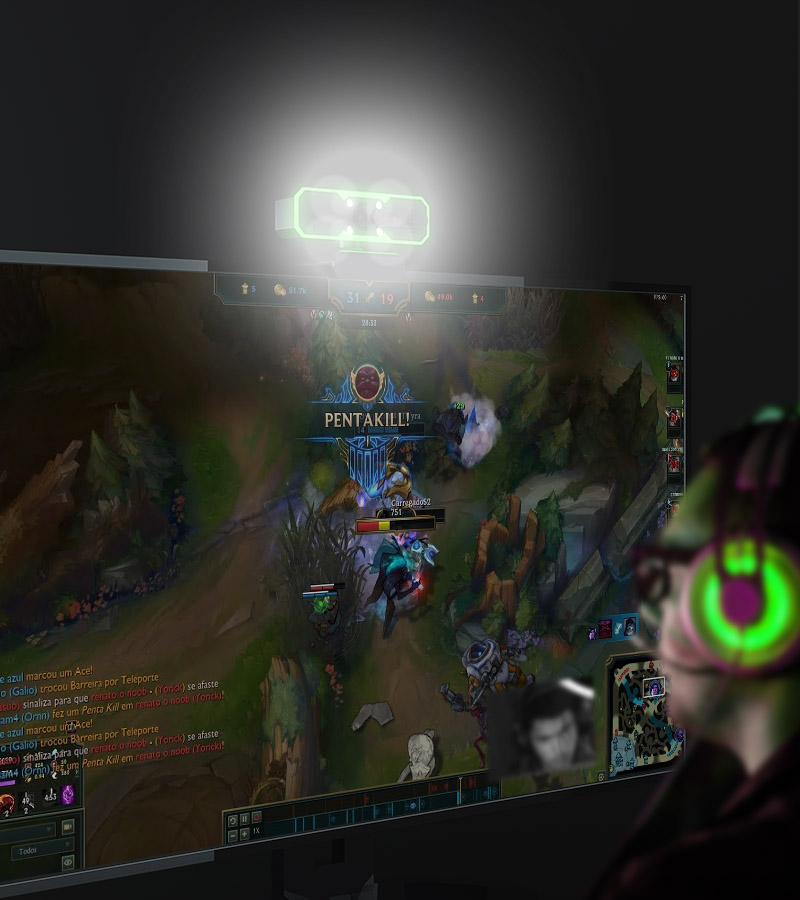 Night Vision Function
H782 webcam is built-in 4 fill lights, two-level light brightness. And also the gaming camera has a smooth live streaming or video calls even in the dark.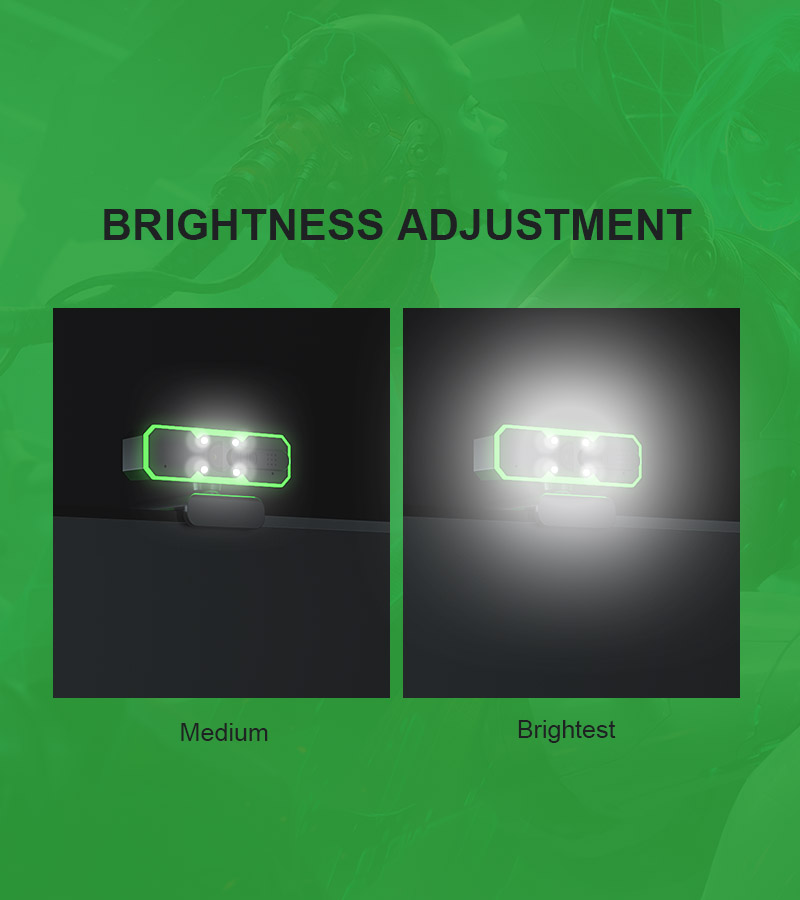 Brightness Adjustment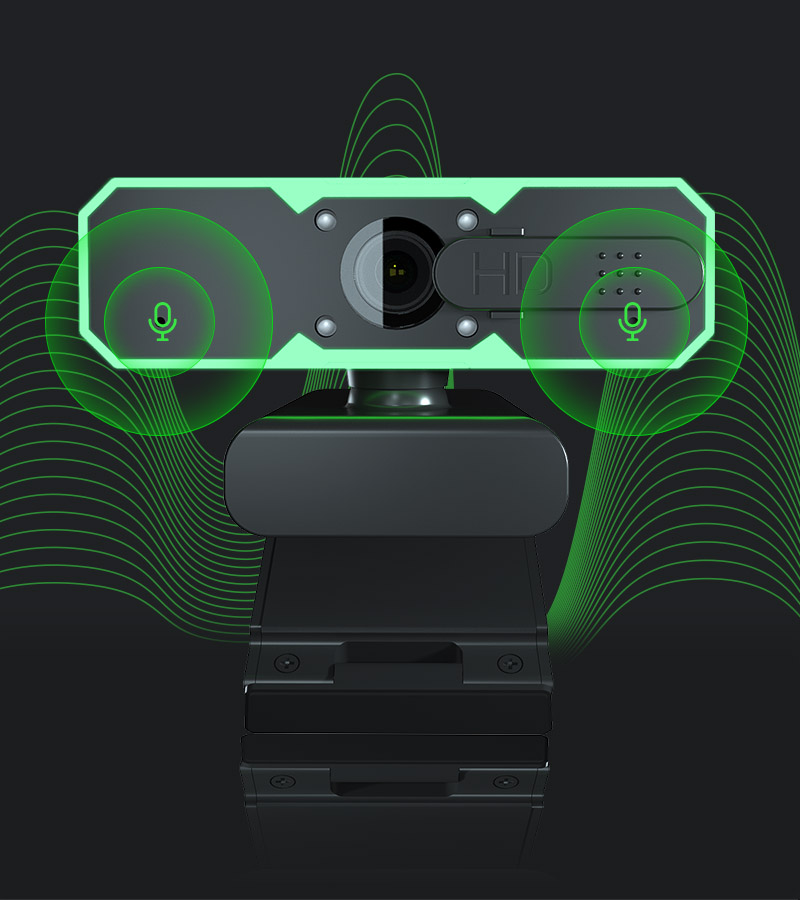 Two Omnidirectional Stereo Microphones
Sensitive sound pickup within 3-5 meters, automatic noise reduction provides high-quality sound in a noisy environment.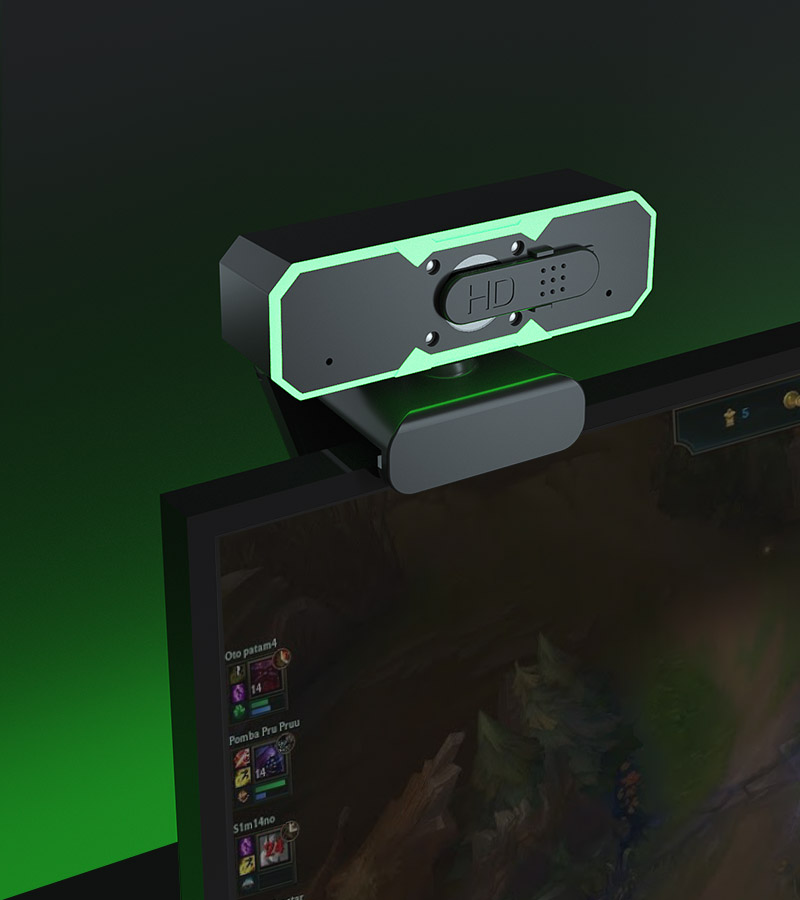 Slider Webcam Cover
A flexible slider webcam privacy cover is fixed on the body to protect the lens and your privacy.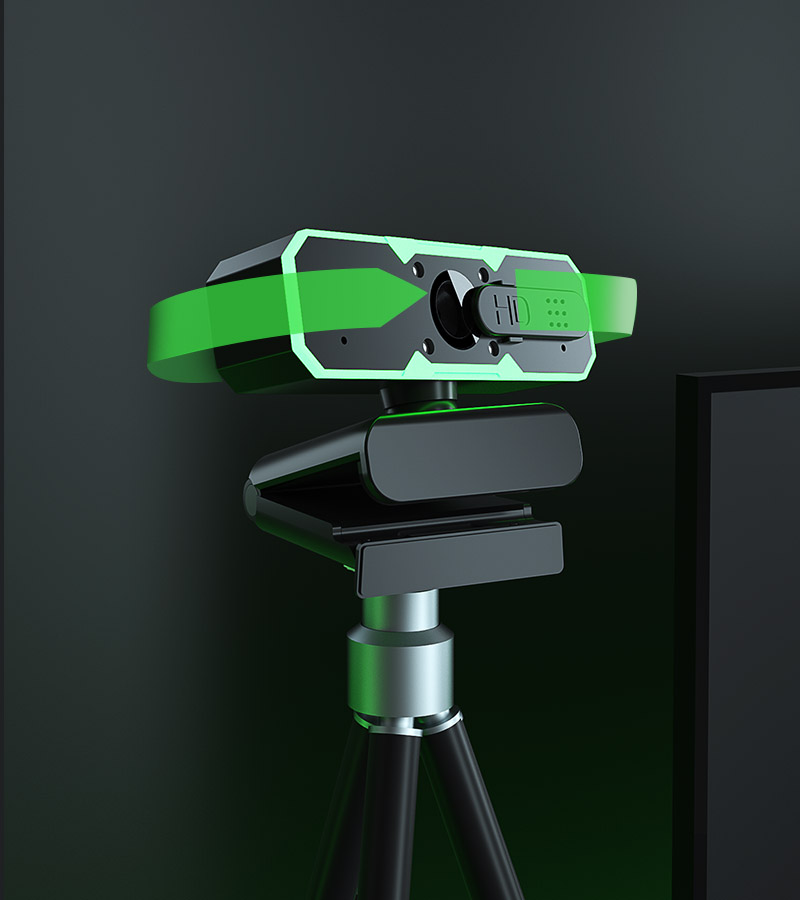 Flexible Base Adjustment & Installation
360° rotation provides various shooting angles, and a variety of installation methods to meet the use of different scenes.