Product detail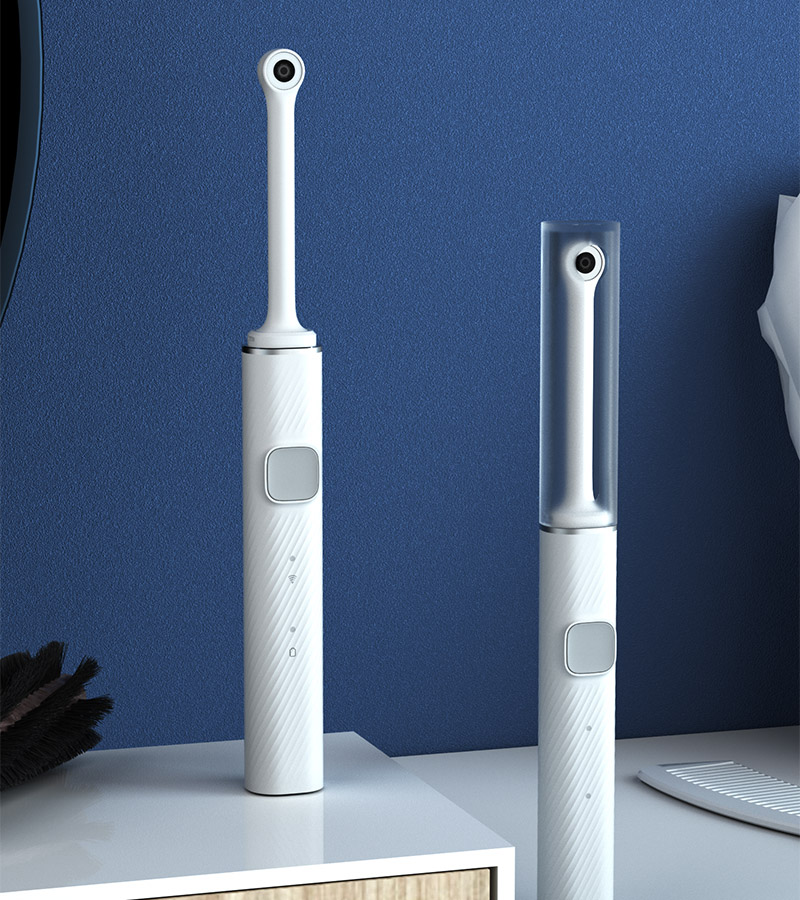 Private Mold
Smooth Integrated Design
The integrated mold design, is exquisite and the fancy wireless intraoral camera.
As a professional manufacturer of intraoral cameras, we have the characteristics and advantages of high quality, which can bring you more than a clear picture, but also a simplified lifestyle.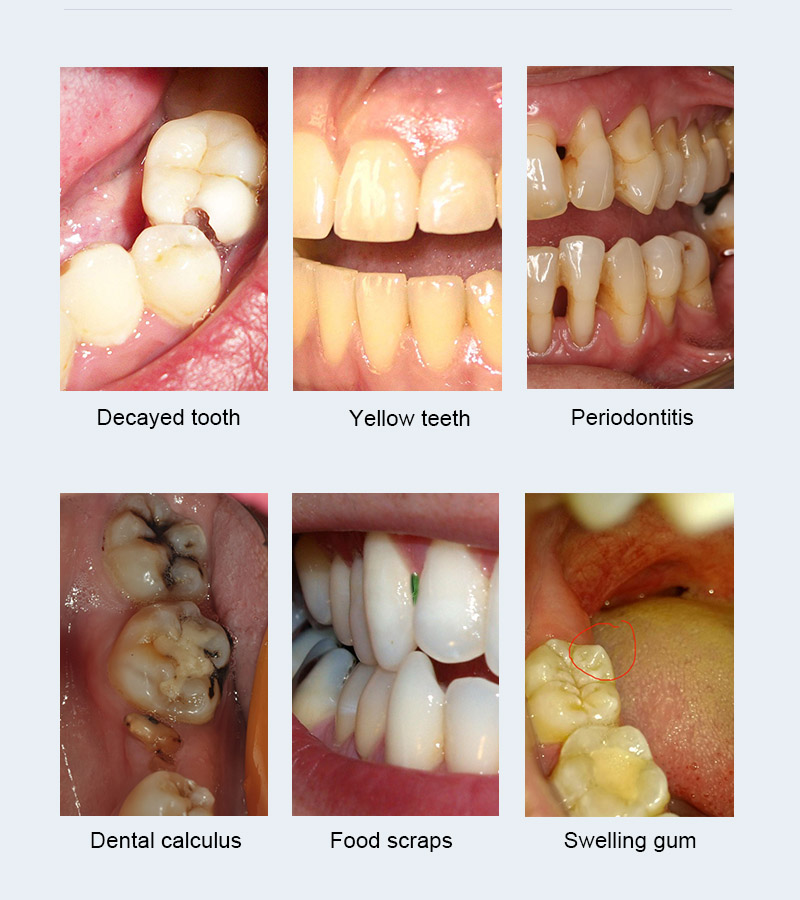 Maybe these problems in your oral
Check the oral cavity daily, find oral problems in time, and prevent them in time.
Here are 4 points you need to know about the importance of keeping your mouth healthy
1. Protect the dental health to be able to chew and tear food properly to ensure feeding to maintain survival.
2. Healthy teeth can ensure normal speech function.
3. Healthy teeth can maintain a good facial image.
4. Healthy teeth can ensure normal head bone meshing, thus avoiding other diseases.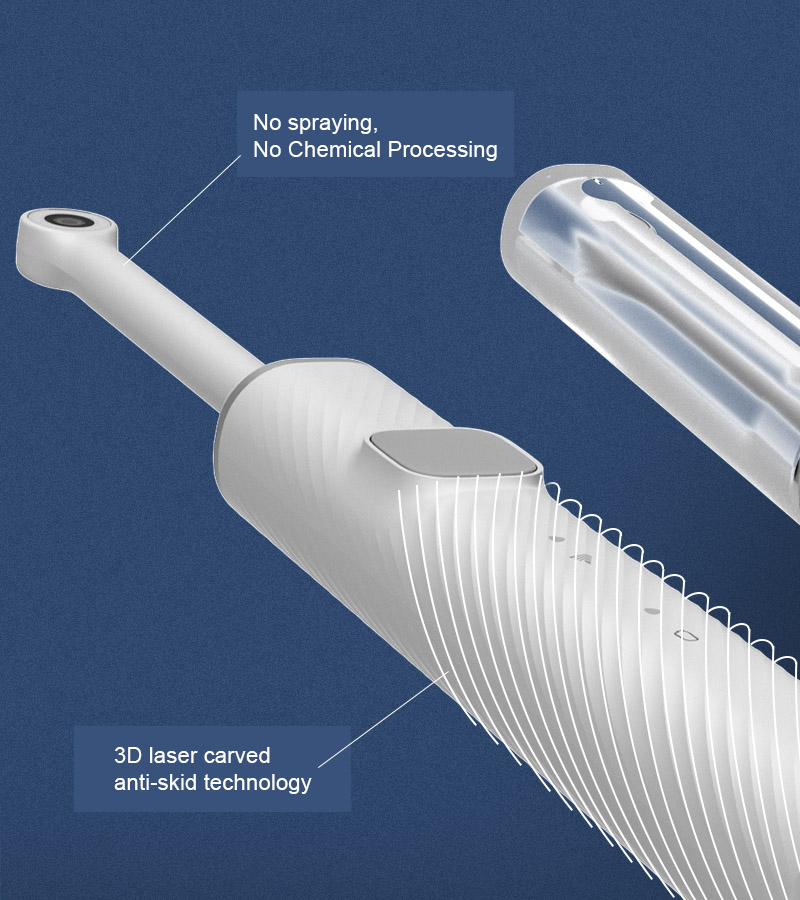 Fancy Appearance, Refined To Every Detail
High-tech, high-value, user-friendly design
personal care products
So why do we need a dental intraoral camera?
In some dental clinics, oral photography is good for communication between yourself and patients, peers, and easy to make detailed diagnosis and treatment plan for patients.
It can be a good judgment of the prognosis, and is also an important reference standard for judging the efficacy of treatment. Y5 has become a more cost-effective presence.
It can be used as the basic data for academic research, but also an important source of data for self-summary, self-learning, patient education, teaching materials.
Sometimes, a good dental photography can give dental orthopedic technicians to pass more accurate, more intuitive aesthetic information, so that the technician to get a more complete aesthetic design ideas.
When dental intraoral camera Y5 is used as a personal care product, you will feel more relaxed when operating and using it because it is designed from the concept of simplifying people's lifestyles.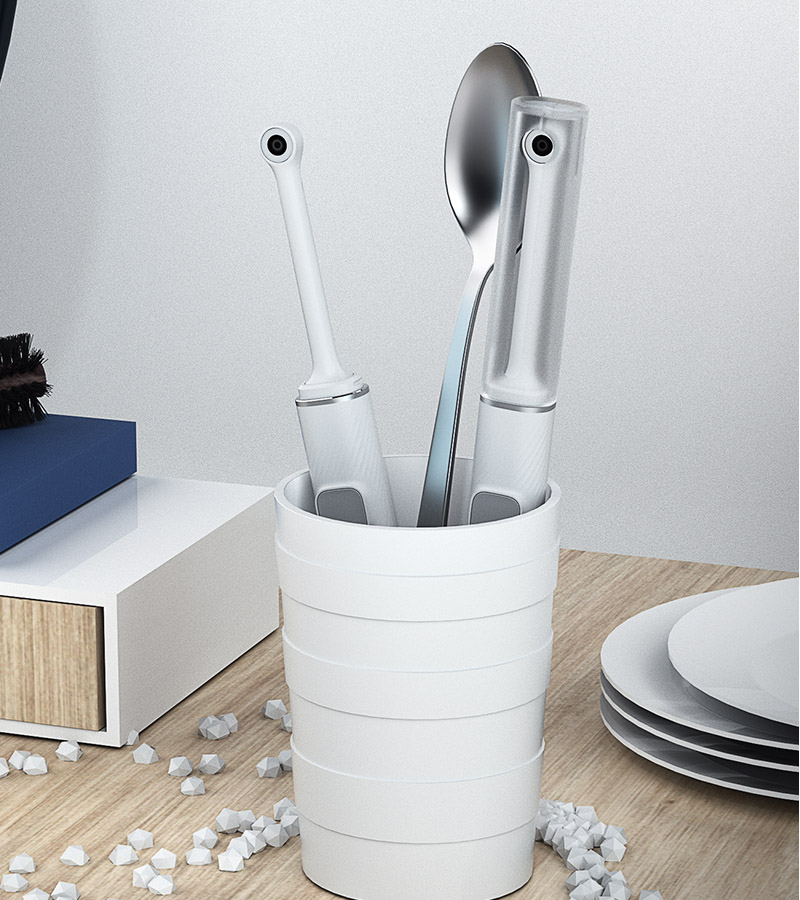 Food Grade Material
Harmless to the human body, can be used directly inside the oral cavity.
Anywii Y5 as an intraoral camera has CE and FCC certifications, as well as food grade safety certification. We put quality and safety as the first step.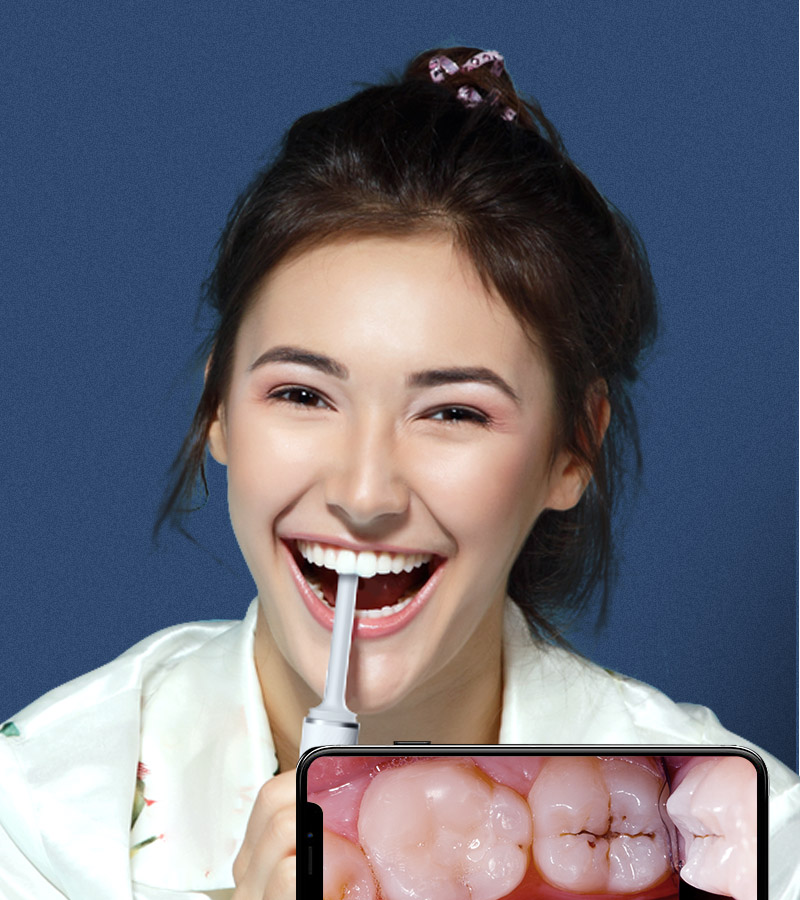 300W Picture Pixels & 90° Fov
This portable dental camera allows you to go beyond the limits of human vision and show the details of the inside of your mouth more clearly.
You don't need to use the instruments in the dental office to view minor problems with your teeth.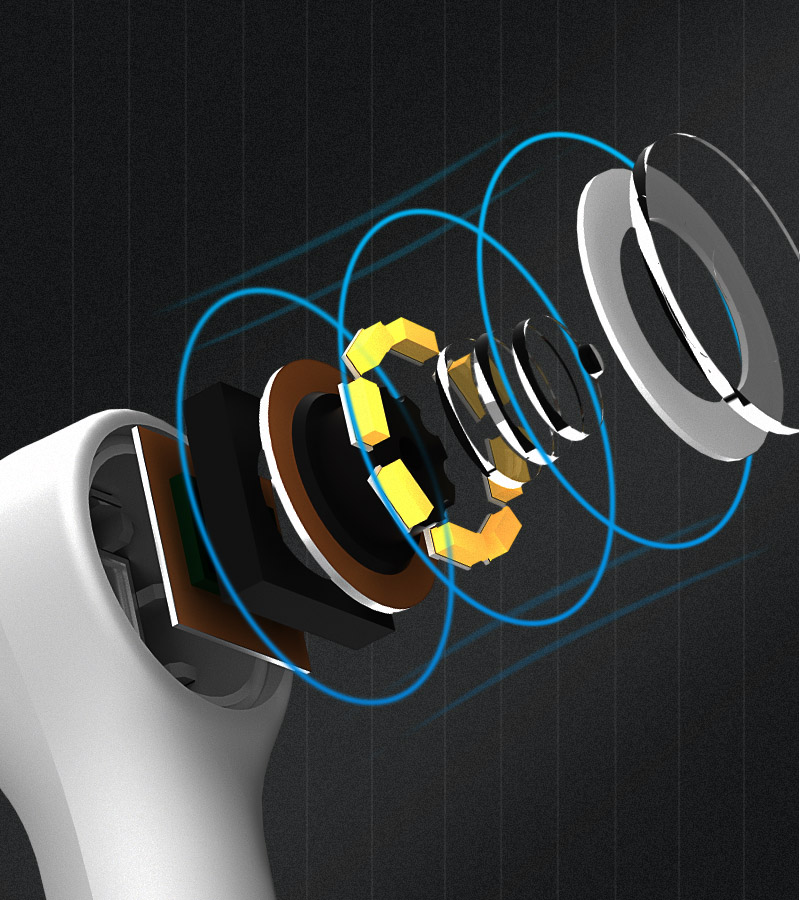 Smaller and Thinner Head Size
The streamlined, innovative design combines an extremely thin distal section with a reasonable head size for better access to the inside of the mouth.
Sufficient LED lights provide good illumination. Therefore, you can better see the inside of the mouth.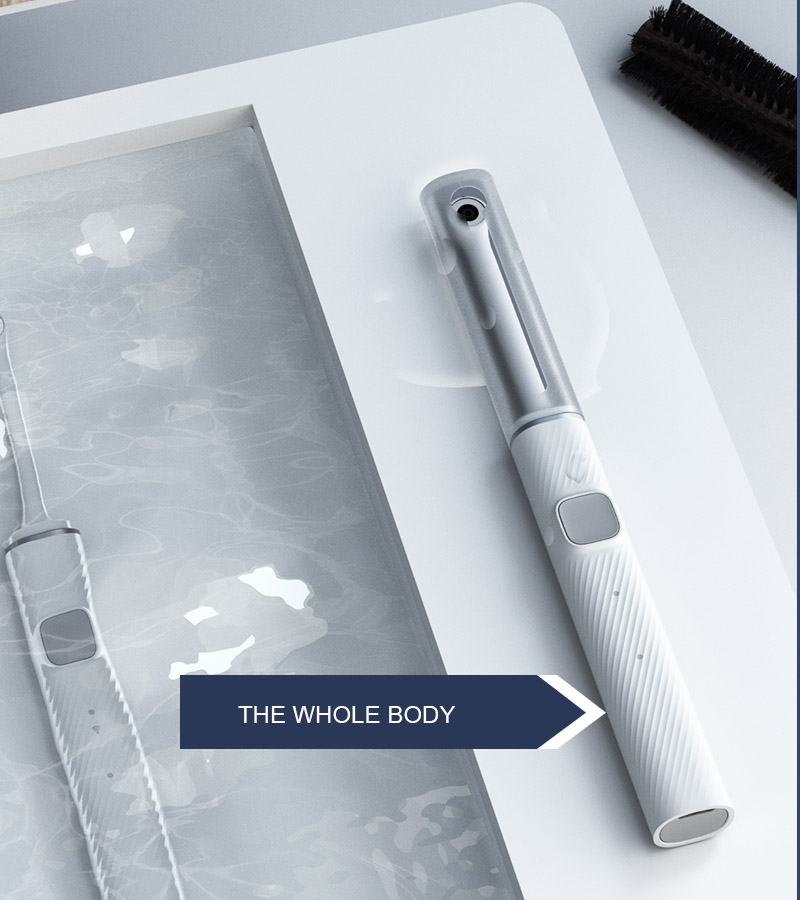 IP67 Waterproof
Easy to clean with water or disinfect with alcohol, care for oral health.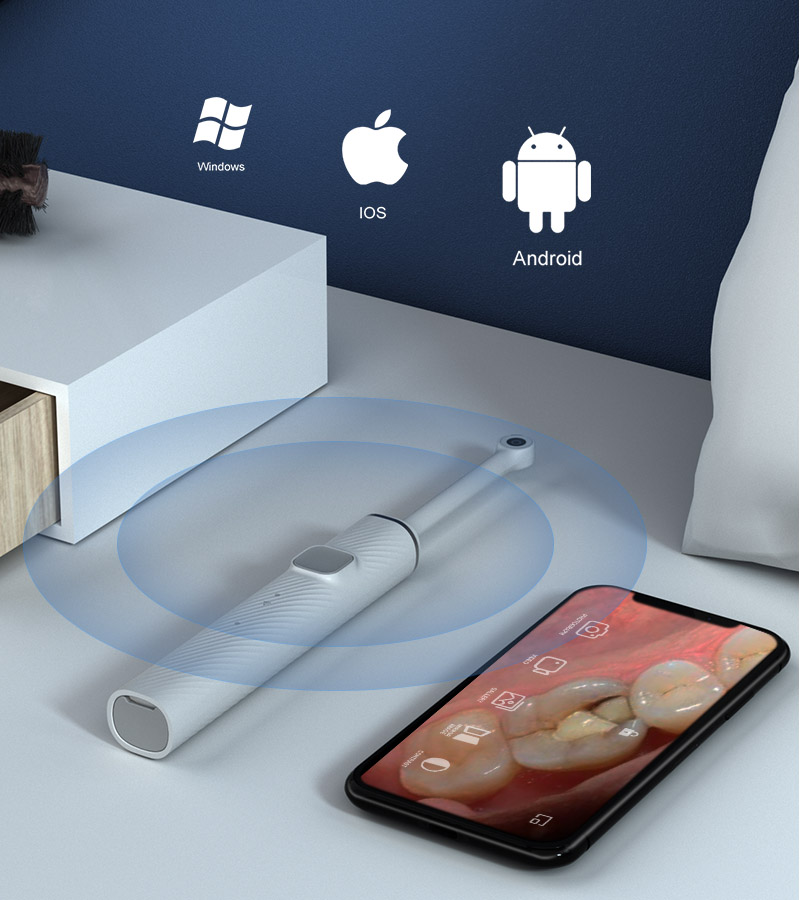 Wireless WiFi Connection
Y5 intraoral camera supports all mobile phones, no interference from USB cable when using.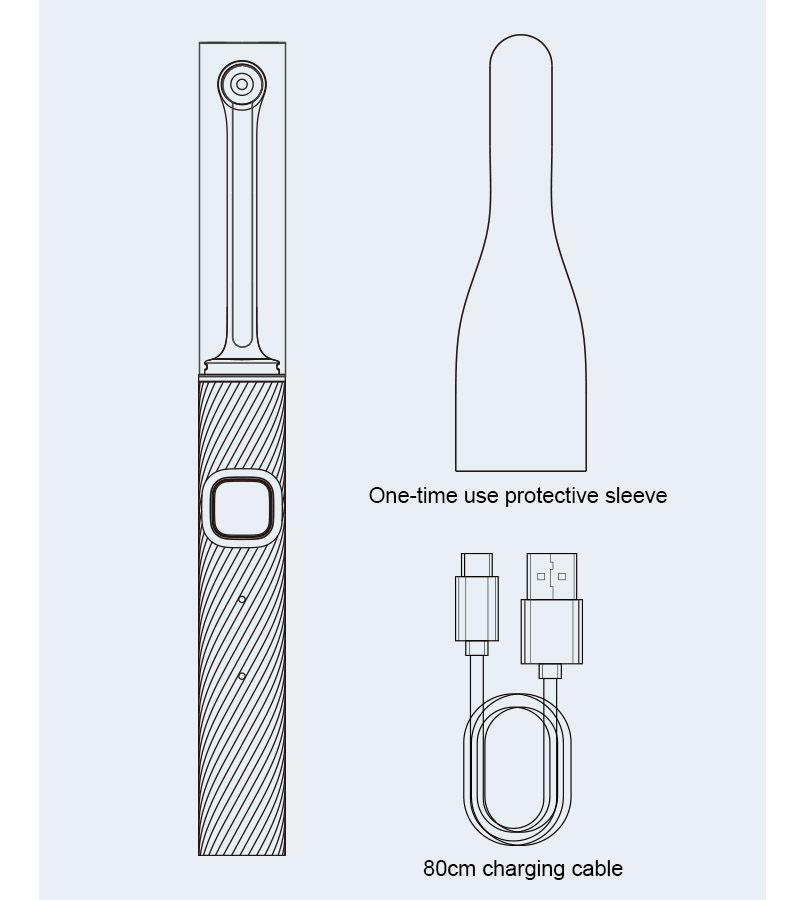 Product Accessories Upgrade
Equipped with humanized product accessories, the operation is more reasonable and convenient.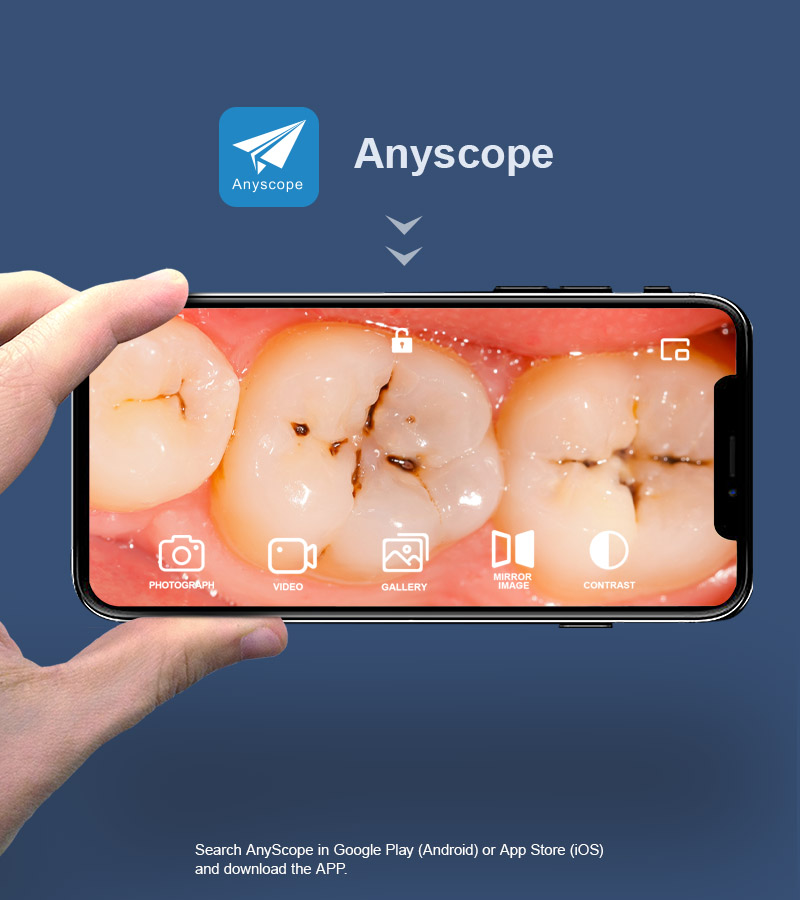 Multifunction Smart App
Check the oral cavity in real-time on your mobile phone anytime and anywhere.