Product detail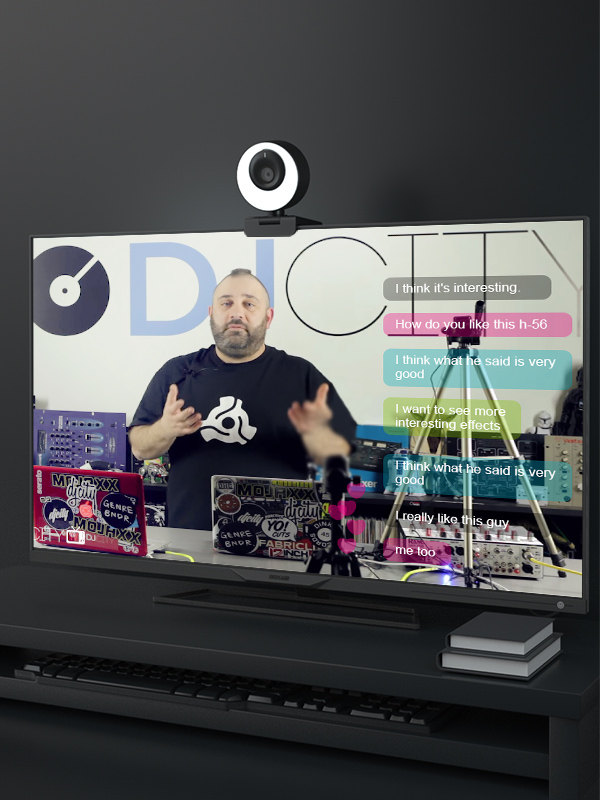 HD 1080P 60fps Live Streaming Webcam
FHD 1080p and 60fps meet the further demands of live streaming, and guarantee true-to-live streaming
to your fans, with no blurs nor distortion, viewers can be completely immersed the way you perfectly are.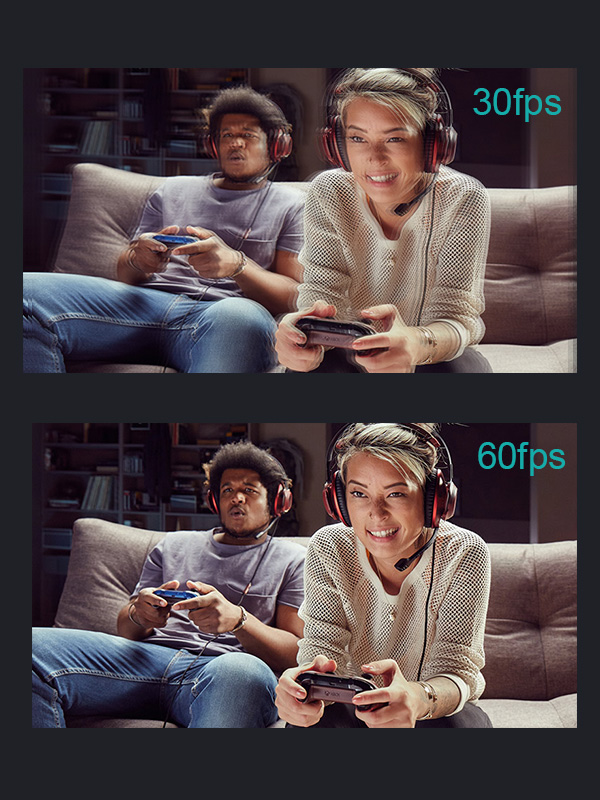 Say goodbye to the stuck and fuzzy videos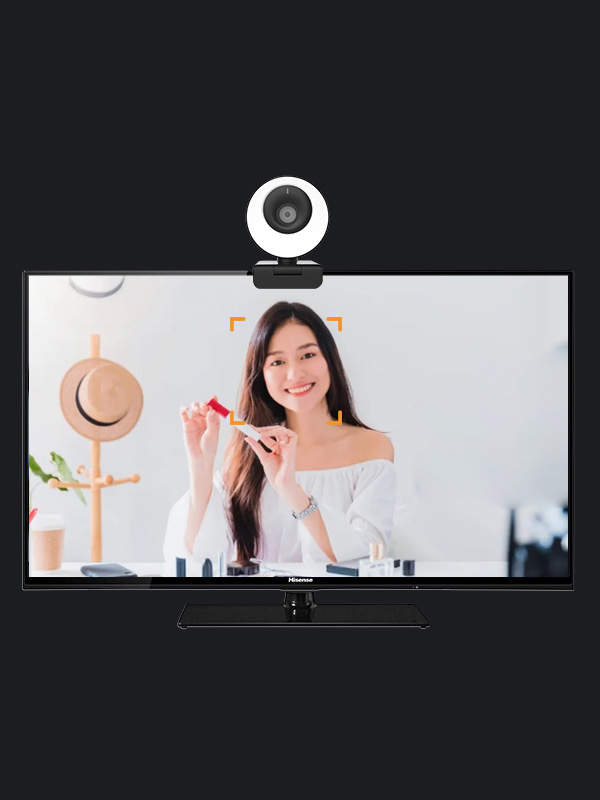 Fast and Accurate Autofocus
Thanks to the autofocus function, you don' t have to be conscious of keeping steady all the time
when you make live streaming, H780 webcam will automatically recognize and capture
quickly the most exciting details, bright and natural colors.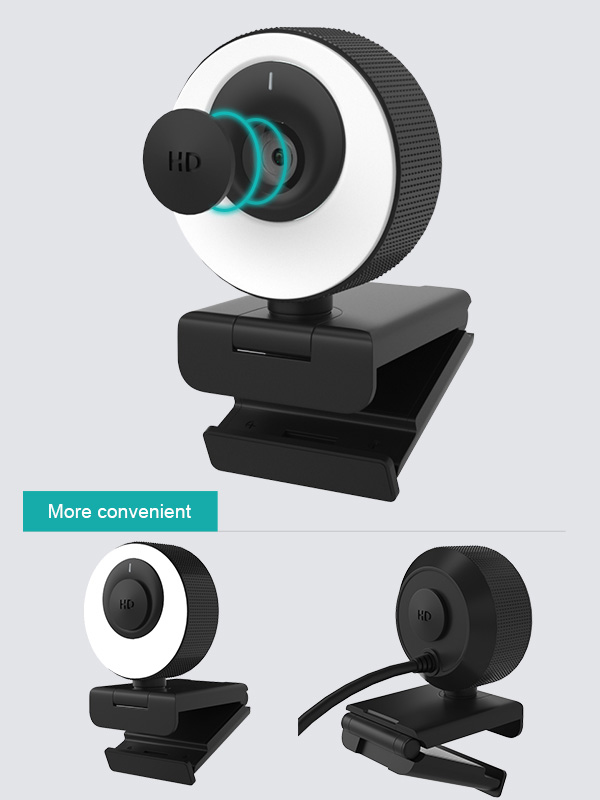 Intelligent Magnetic Privacy Protect
The streaming camera adopts an intelligent magnetic design
of privacy cover, which perfectly provides you with safety and
security, while also protecting the lens from dust and debris.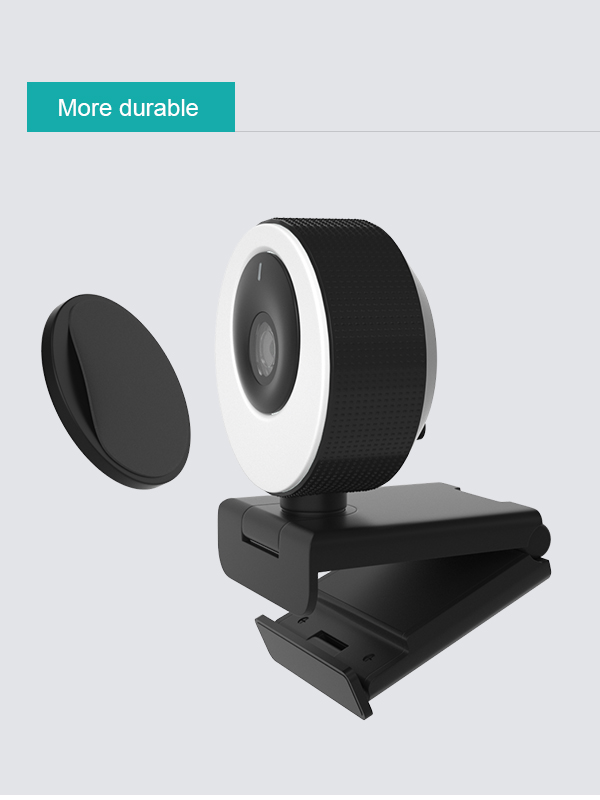 Environmentally friendly silicone material, avoid scratching the lens.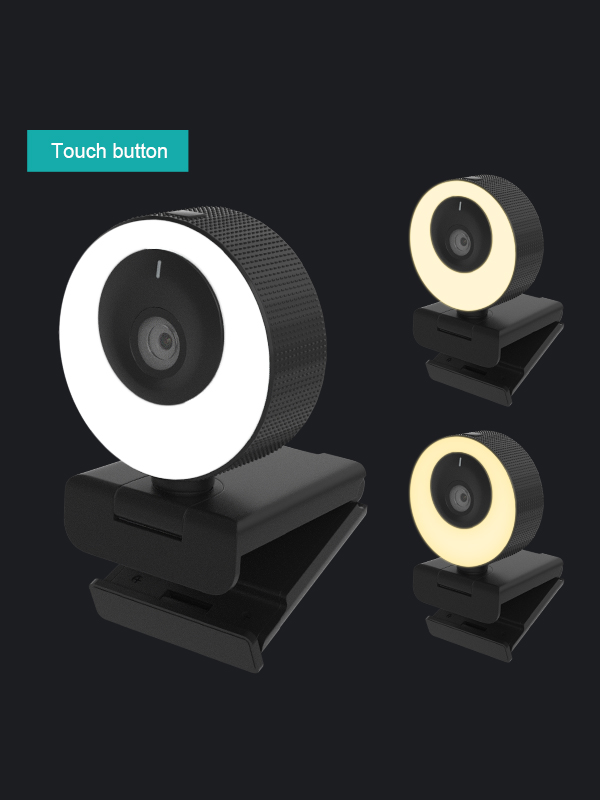 Touch Control Ring Fill Light
Long Press touch button quickly changes brightness levels, and provides you with 3 color temperatures,
delivering different lighting requirements for your live streaming, reducing particles,
and presenting details in the dark environment.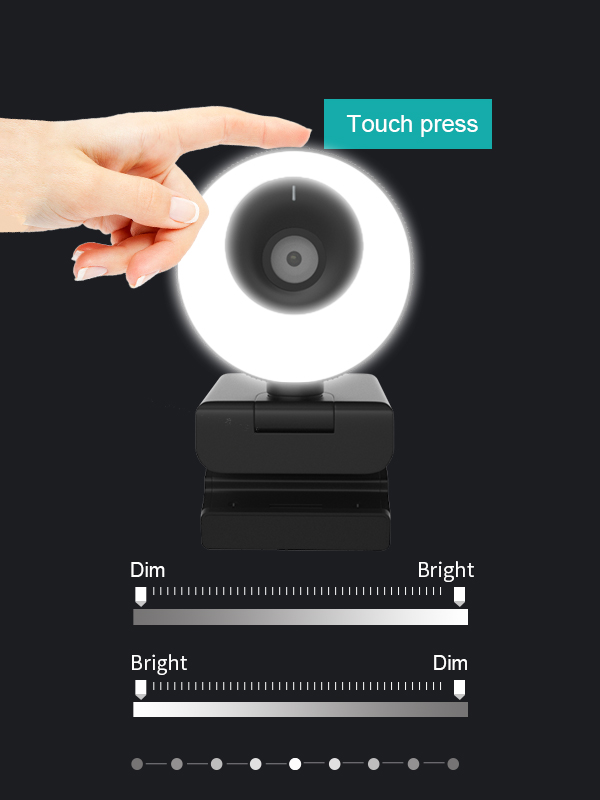 Light Intensity Adjustment
Just one touch, adjust the brightness according to your needs.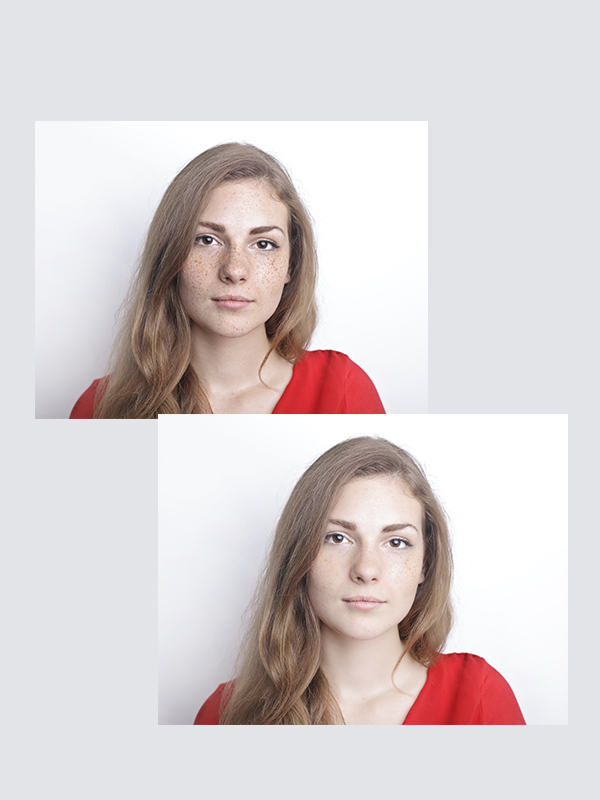 Beauty Enhancement Technology
With a beautifying retouch function, H780 webcam perfectly preserves the facial details
and makes your skin immaculately, ensuring the best effect in any light environment.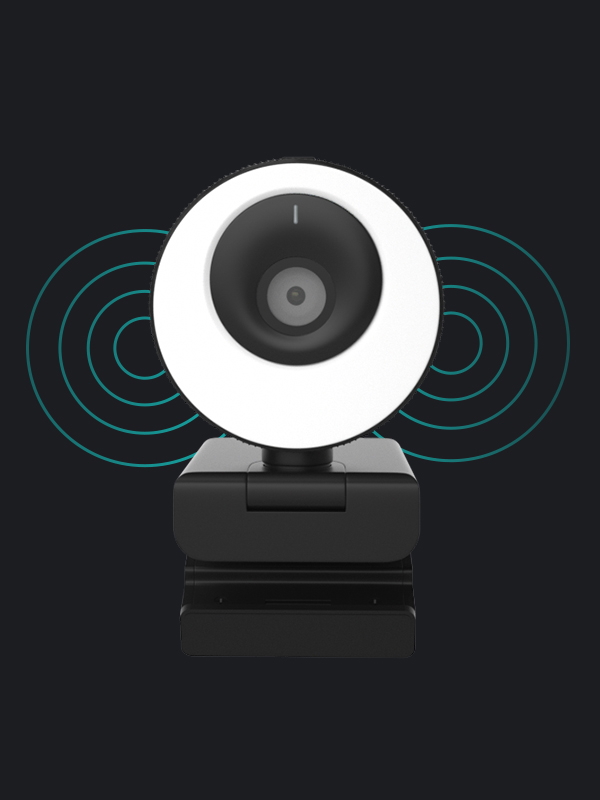 Superior Stereo Audio
Fitted with two omnidirectional automatic noise-canceling microphones, which can capture
and filter out background and outside noise, thus offering higher, purer, and more clear sound.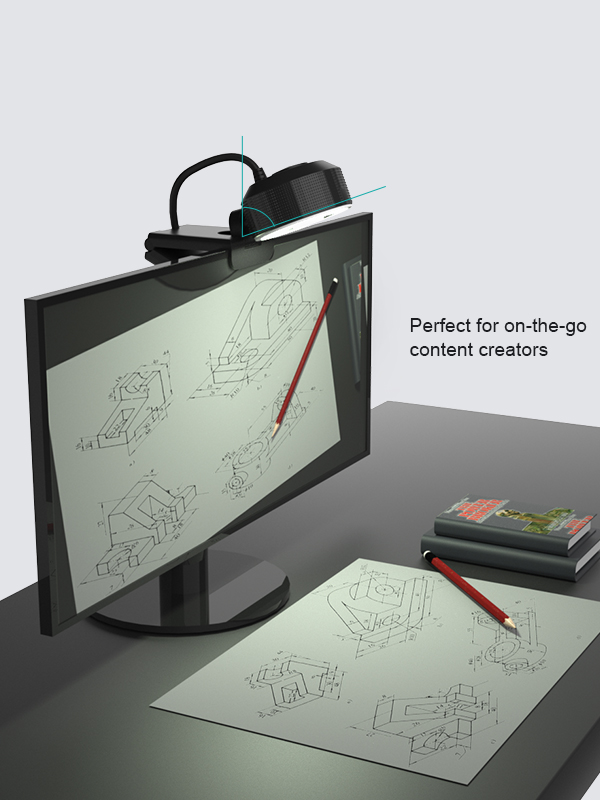 360°Rotation & 90°flip
The streaming camera head can be rotated 360° both right and left,
90°flip up and down, so you can easialy adjust it to any angle you need.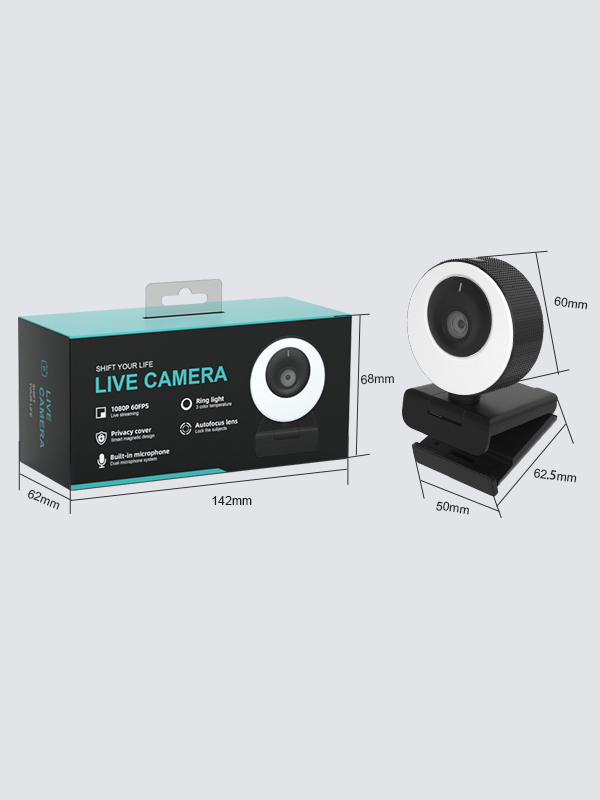 Product Packaging Display