Hot Sale 1080P AF Webcam
Discover the allure of 1080p autofocus webcams - a popular choice on Amazon and other major platforms. The H703 webcam boasts a sleek design, superior workmanship, and exceptional high-definition picture quality, providing an unparalleled video experience. Whether for live broadcasts or enhancing your daily life, the H703 webcam elevates your video presence to new heights
Here is parameters of H703 webcam:
Resolution
1920x1080p
Focus
Auto Focus
Microphone
Two omnidirectional stereo microphones
FPS
30fps
Interface
USB2.0
Auto
Exposure, white balance, color correction, light adjustment or more
Sensor
FULL HD CMOS Sensor
System support
Windows XP/ VISTA/ Win7/ Win8/ Win10
Linux 2.6.24 and above/ Ubuntu
Mac OS 10.6 and above/ Android5.1 and above/ Android tv box
Chatting sofeware
Skype, Twitch, YouTube, Facebook, OBS, Xsplit, Mixer, Hangouts, Zoom, Life Size, Yahoo, MSN, QQ or more
Packing
Retail color box and hard inner box
Certification
CE/ FCC/ RoHS
Inquiry
Product detail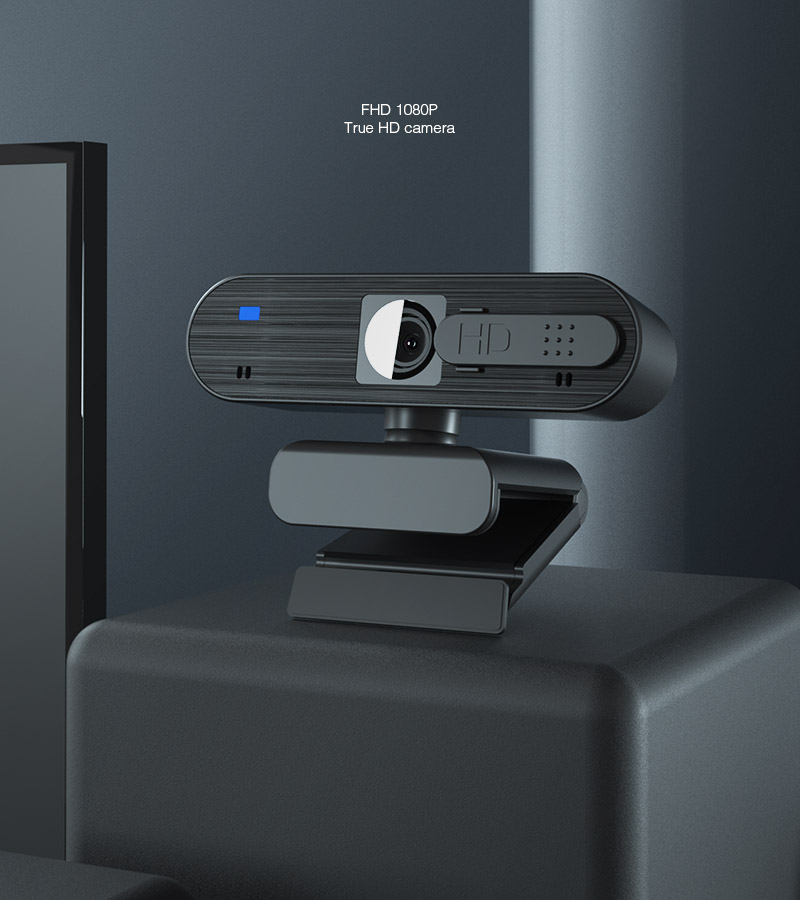 FHD 1080P Autofocus Webcam
Experience the clarity of 1920x1080P@30FPS with true-to-life colors and stunning detail. Enjoy clear images that accurately capture every detail with precision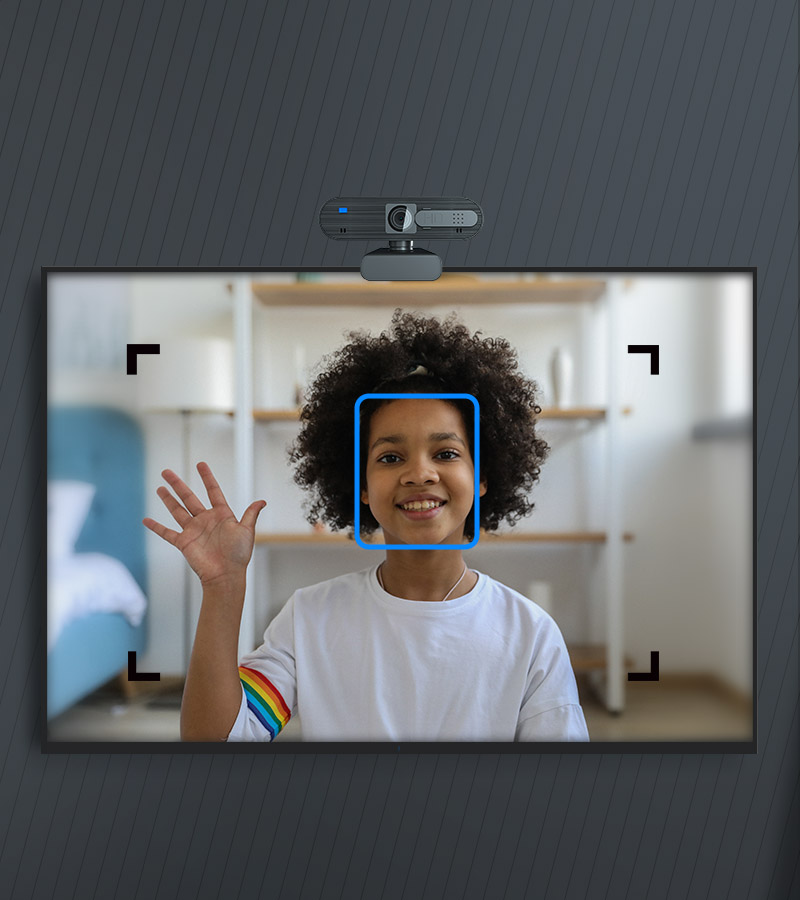 Accurately and Fast AutoFocus
Experience swift and precise autofocus with our webcam, ensuring your image remains clear and stable. Benefit from accurate and fast autofocus, which enhances the quality of your video call or live stream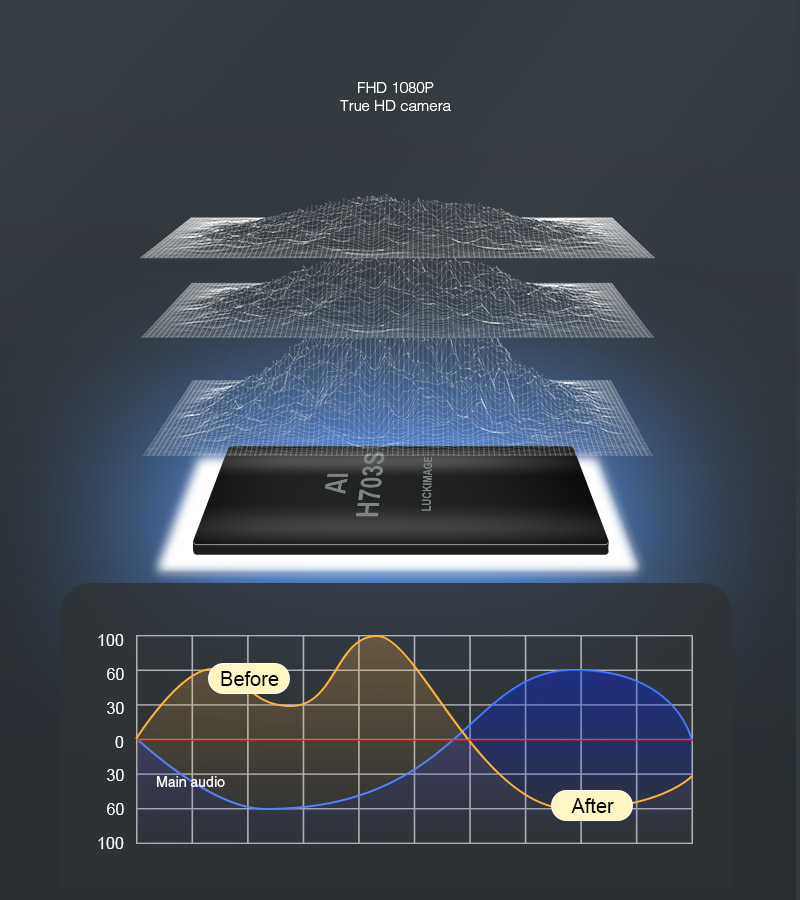 AI Noise Canceling Microphone
Our autofocus webcam comes equipped with a built-in AI intelligent noise reduction microphone, ensuring clear and stable calls. Enjoy the convenience of seamless voice communication, making your video calls and live streams more engaging and efficient.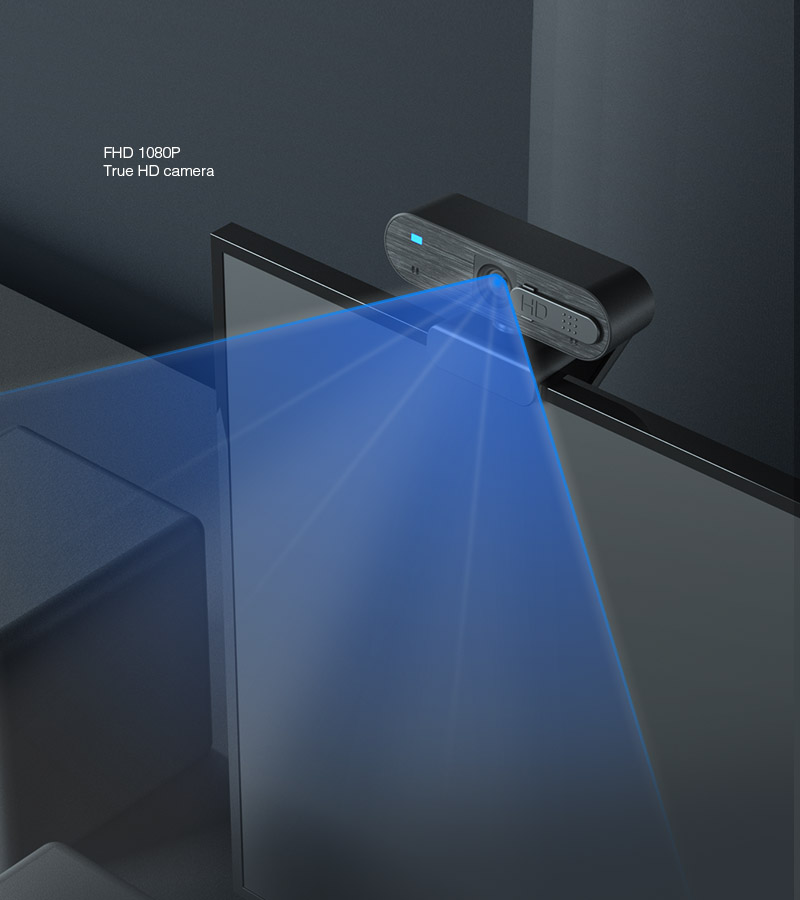 FOV 90° Zoom Control
With a 90° wide-angle lens, our webcam captures a broader field of view, allowing you to adjust the video background size according to your needs. The included software offers the flexibility to customize your video settings, ensuring your webcam adapts to various scenes and environments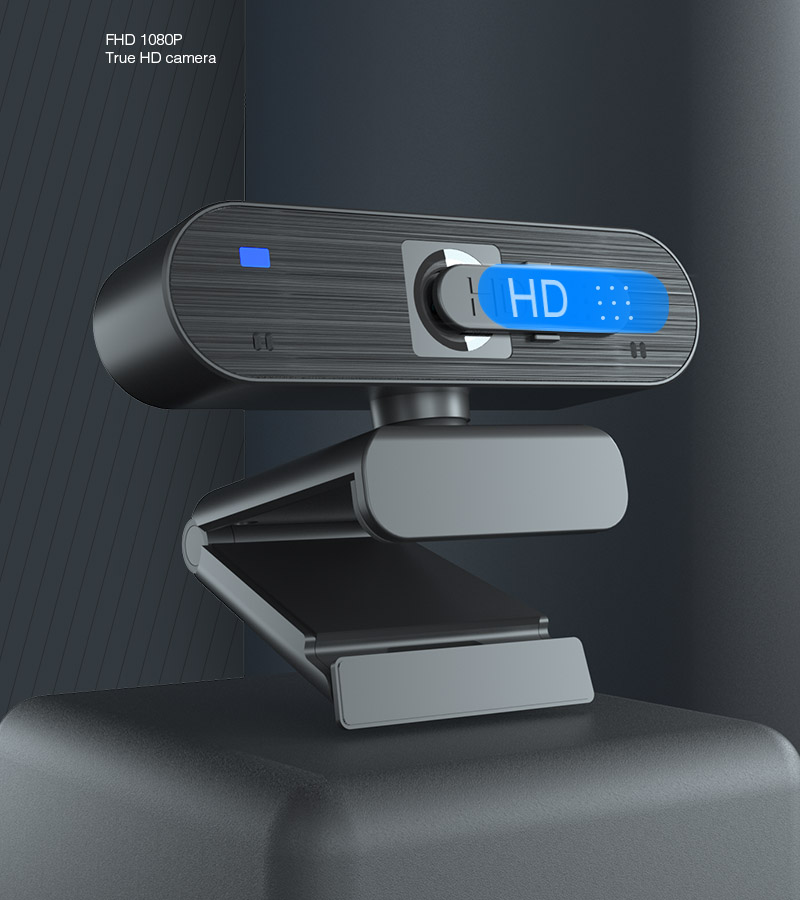 Privacy Protection
Protect your privacy with ease by sliding the webcam's privacy cover. Prevent peeping and safeguard your personal space with the convenient privacy cover feature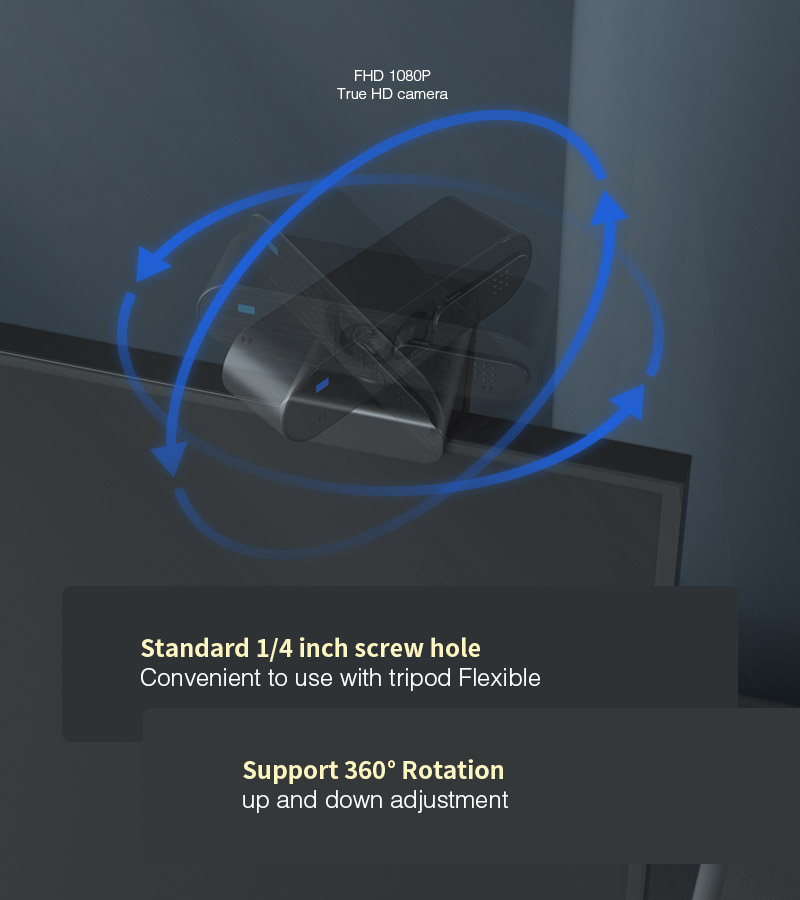 360°Adjustable Base
Our webcam is designed to adapt to a variety of displays, allowing for flexible placement options to meet your needs. Whether on a laptop or desktop, our webcam is versatile and accommodating to various setups.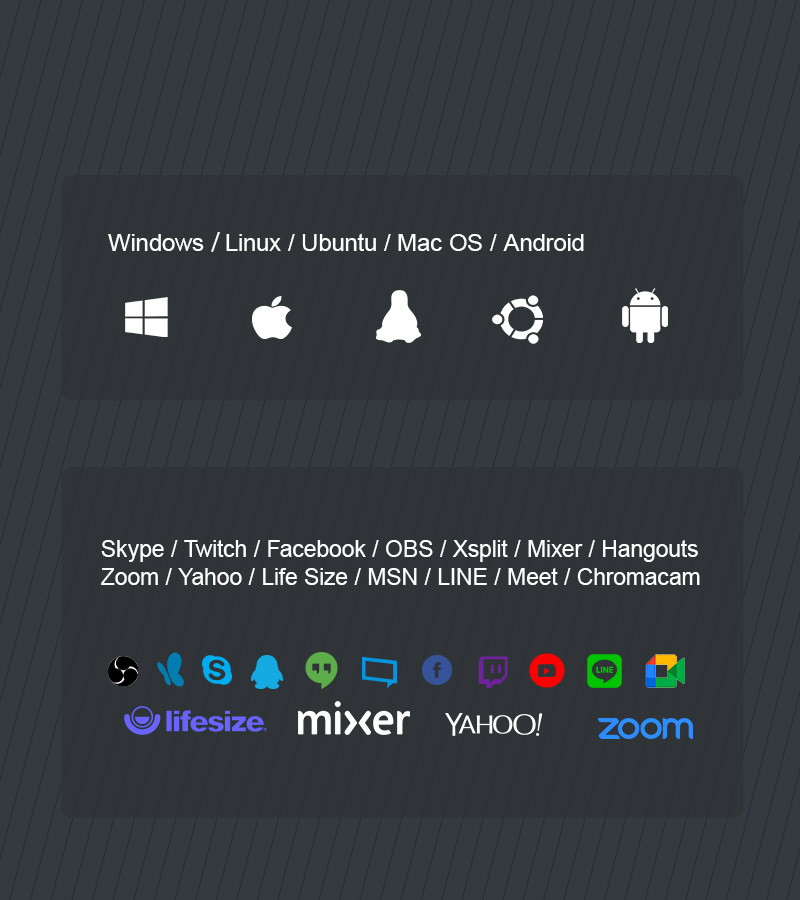 Strong Compatibility