Product detail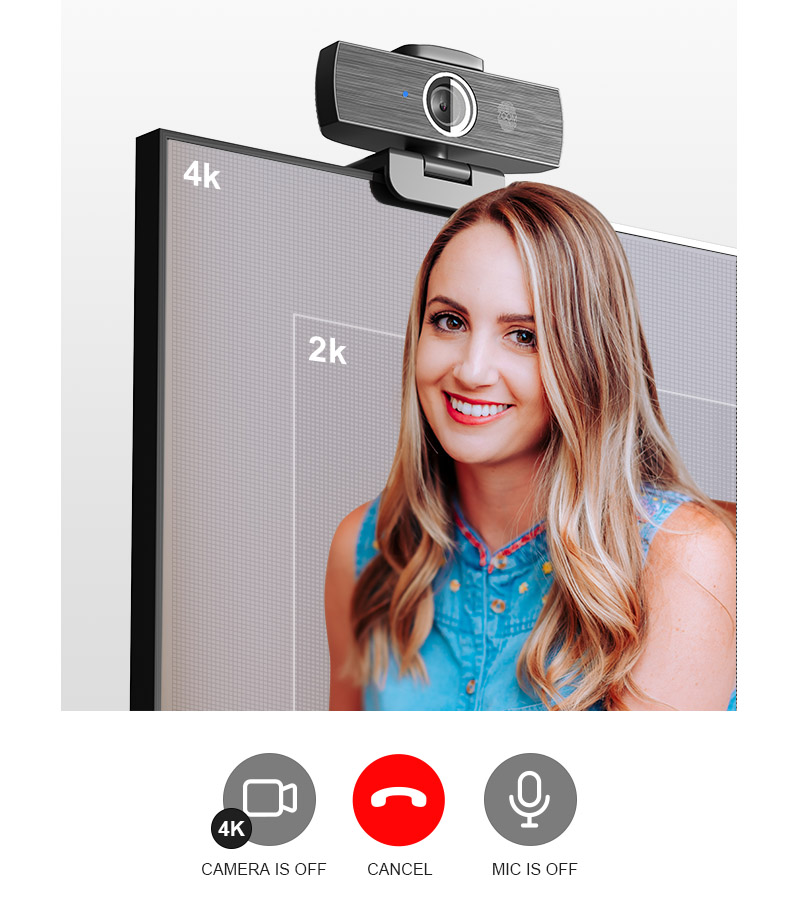 UHD Autofocus 4K Webcam
(3840x2160P • FOV 90°• 8X Digital Zoom • Built in MIC)
Enjoy a comfortable and seamless video conferencing experience with the 4K webcam. It operates at a stable frame rate of 30fps with ultra-high-definition 4K picture quality, delivering smooth and clear visuals with exceptional picture details.
Whether you're using it for work or personal use, the 4K webcam is designed to enhance your video conferencing experience.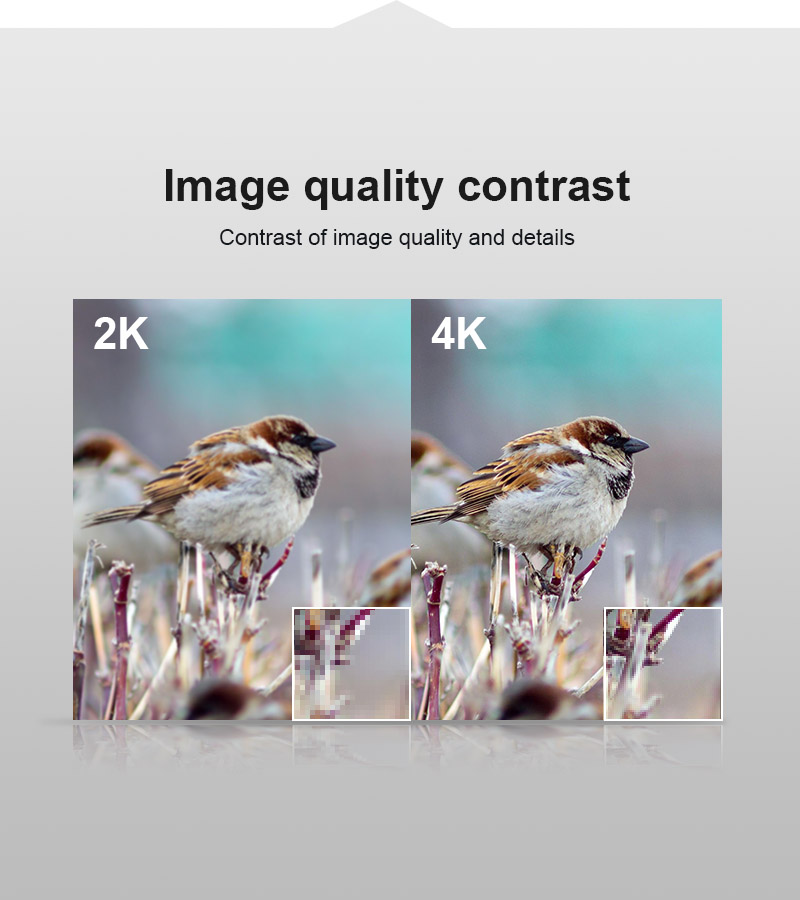 Image Quality Contrast
Experience vivid and true-to-life colors with the 4K webcam's high resolution. Its deep saturated colors enhance screen illumination, providing clarity of image transmission even in dark areas.
With this advanced technology, you'll be able to see every detail in your video calls and presentations, making your virtual interactions more engaging and productive.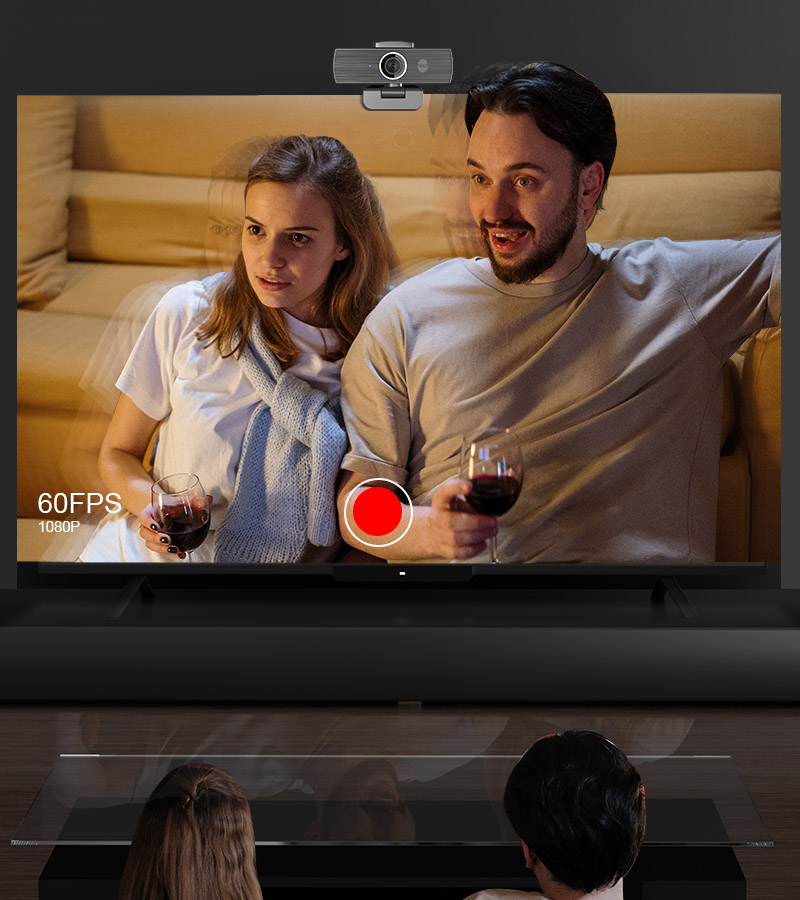 60FPS Smooth Video
For even smoother video streaming, the 4K webcam offers the option to switch to 1080p resolution while maintaining a high frame rate of 60fps. This creates a particularly fluid and seamless video stream, perfect for video calls, live streaming, and content creation.
With its advanced technology, the 4K webcam ensures that your video streaming experience is always top-notch.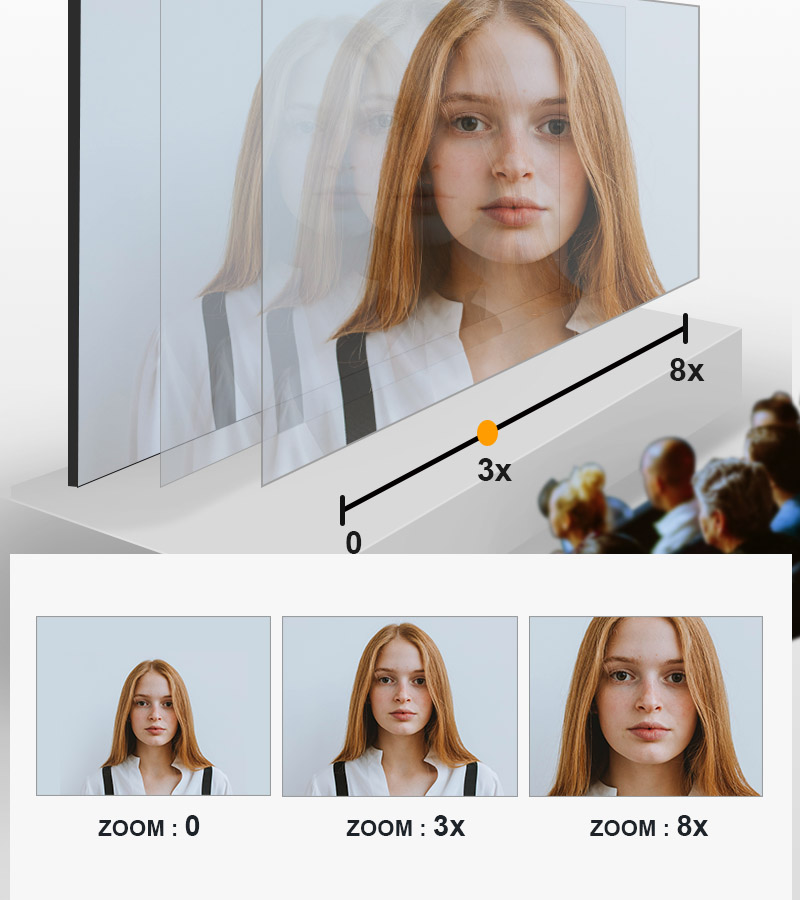 Fov 90° & Touch Zoom Control
Customize your video range with the 4K webcam's 90° field of view and touch zoom control. The wide field of view ensures that you can capture more of your surroundings, while the touch zoom control lets you adjust the framing to your specific needs.
Whether you're presenting to a group or having a one-on-one conversation, the 4K webcam provides a suitable video range that enhances your overall video experience.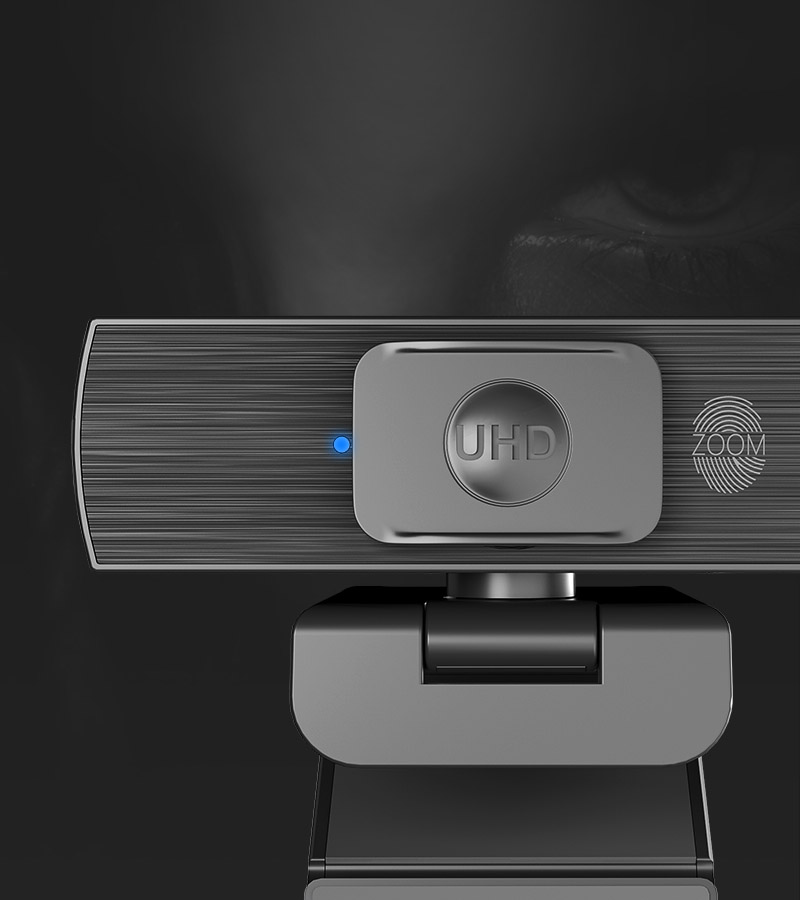 Magnetic Privacy Protection
The 4K webcam also features magnetic privacy protection, which helps prevent network intrusion by hackers. This added security measure ensures that you can enjoy worry-free video conferencing, knowing that your privacy is protected.
With the 4K webcam, you can stay focused on your work or conversation without any concerns about unwanted access to your network or personal information.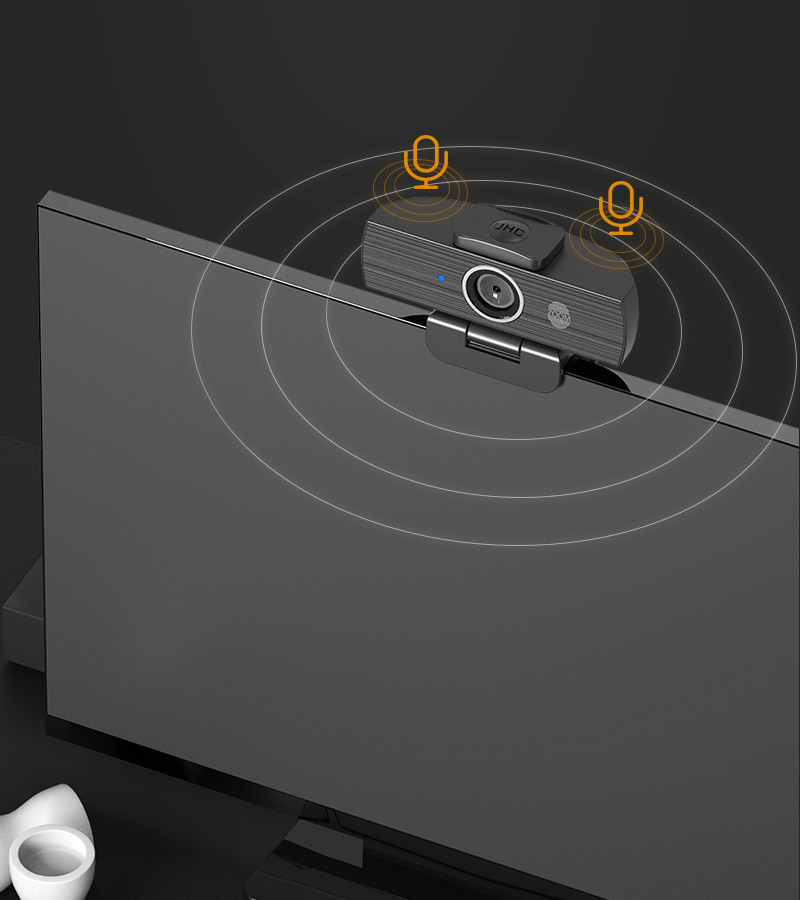 Two Omnidirectional Microphones
The 4K webcam comes equipped with omnidirectional noise reduction microphones that enhances call quality. This advanced microphone technology picks up sound from all directions, reducing unwanted background noise and ensuring that your voice is heard loud and clear.
Whether you're in a busy office or a noisy environment, the 4K webcam's noise reduction microphone provides exceptional call quality, making your virtual interactions more productive and efficient.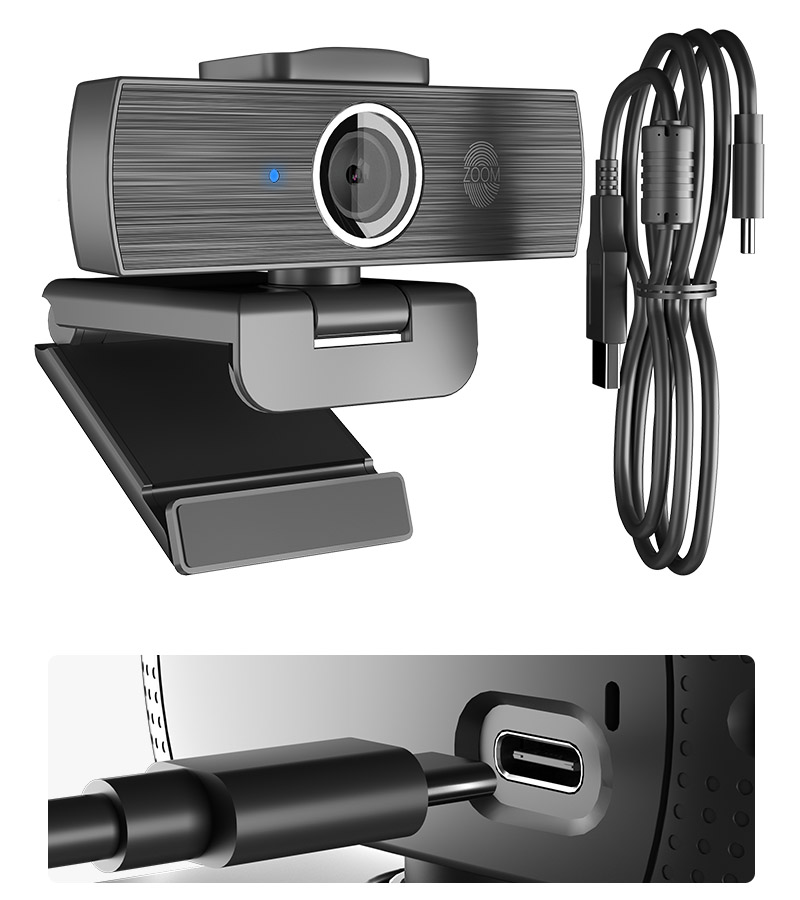 Detachable USB Cable
The 4K webcam features a detachable 1.7m cable that increases the range of movement, preventing damage during the folding process.
This feature makes the webcam more durable and versatile, allowing you to move it around without worrying about damaging the cable. Whether you need to reposition the webcam during a call or pack it away for travel, the detachable cable provides added convenience and peace of mind.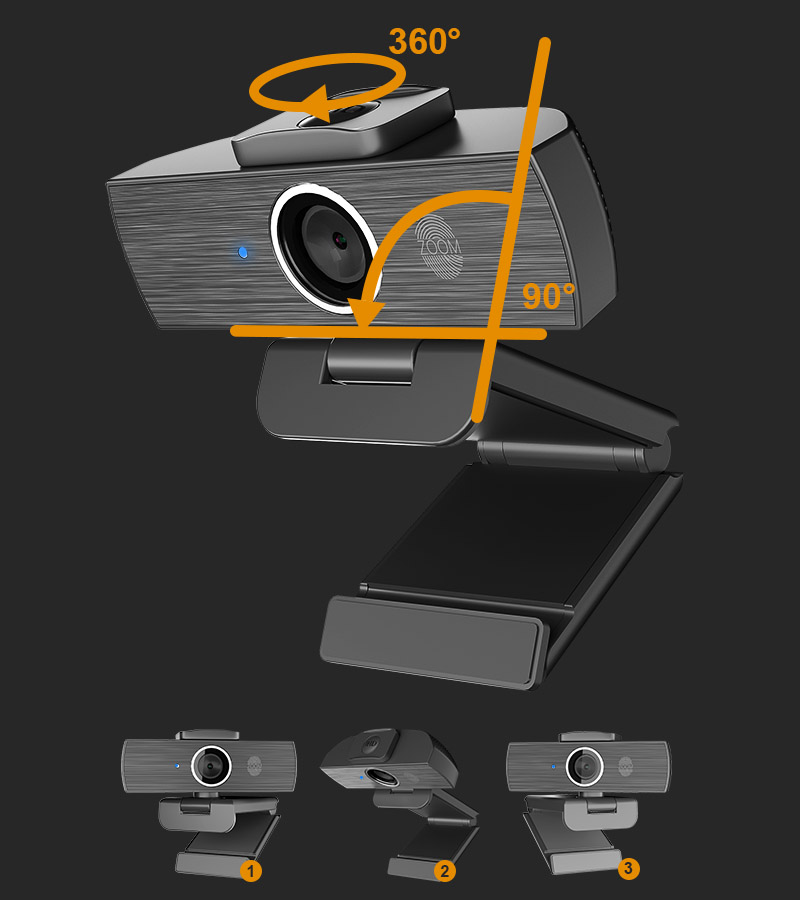 360° Rotation& 90° Flip
The 4K webcam also offers multi-angle rotation, allowing you to shoot from various angles and display content more conveniently. You can easily adjust the webcam to capture the perfect angle for your video calls, presentations, or live streams. If you need to tilt it up or down, or rotate it from side to side, the 4K webcam's multi-angle rotation provides added flexibility and ease of use.
Drive Free Plug and Play
The H500 webcam supports the UVC standard protocol, eliminating the need for driver installation. Simply plug the webcam into your computer and start using it right away. It makes the setup process quick and easy, allowing you to focus on your work or conversation without any technical hassles.
With its advanced technology and user-friendly design, the H500 webcam provides a seamless and hassle-free video conferencing experience.
Multiple Application Scenarios of 4K Webcam